On the first day of our EASST 2022 conference in Madrid, I had a very joyful experience. I walked through the large hall, from one end to the other and back. Everywhere I looked, I saw colleagues greeting and talking with each other – with much laughter and smiles. After the long Covid break, it was clear that we all enjoyed seeing each other again, sharing thoughts and experiences, and simply coming together as a community. That moment was magic and I was so happy and grateful that we managed to make it happen.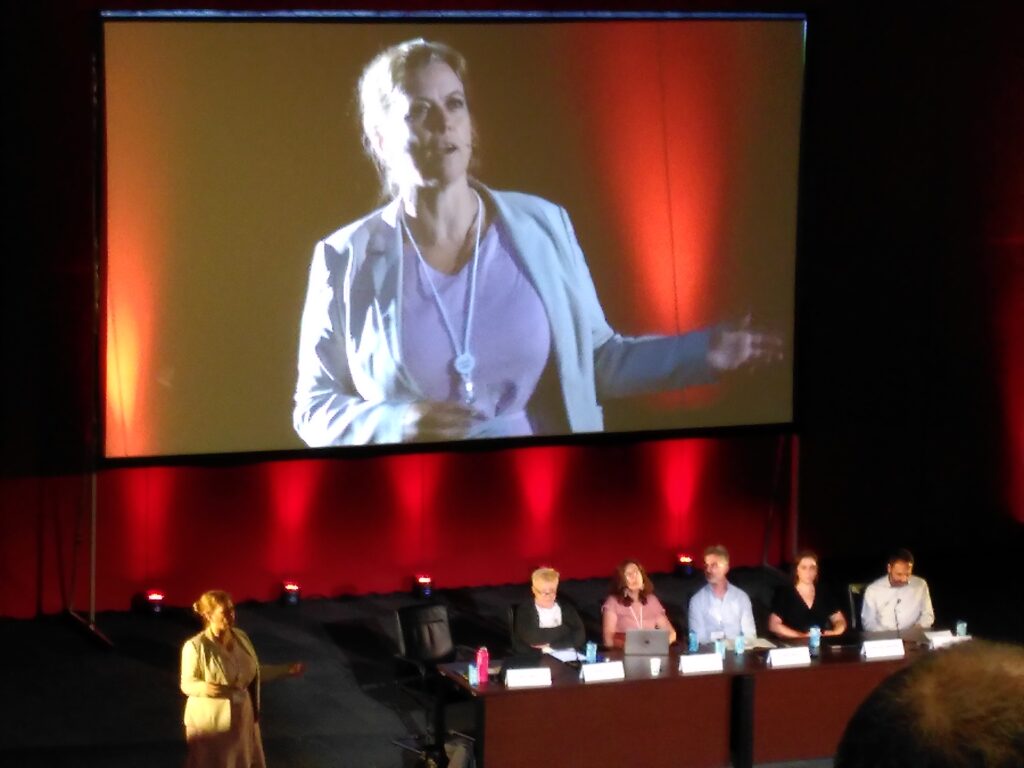 Of course, the entire conference was wonderful. I listened to interesting talks. I spoke with PhD students, who were near the end of their studies and had never before participated in a physical conference. I re-united with old friends and made new ones. Thank you to all who were there and made it such a great conference.
That said, I promised in the members meeting at the conference to re-iterate what I wrote in an earlier edition of the EASST Review. In the EASST Council, we know the conference fee for Madrid was high. When we originally had to decide on a venue, we basically had no choice. There were no universities, which would let us book their venues and there were no other venues, which could host a conference that size with possible Covid restrictions. So at that moment our choice was between the expensive IFEMA – or no conference. Thanks to the fact that so many of you managed to come, we expect that the final accounts will end very close to a balance. And I should probably add that EASST activities are not entirely covered by our membership subscription fees, so a small surplus from conferences is generally necessary to continue as we do at the moment.
While we are still enjoying the afterthoughts of the Madrid conference, Council is already working on deciding the next venue for the conference joint with 4S in 2024. We expect to make a decision this autumn. As part of this, we will also consider the future of STS conferences. One option is to make hybrid conferences, another idea is to host EASST conference every year, so it is always possible to travel to an annual STS conference by train (see also the excellent piece on conference travel in this issue). We would like to develop a system so that we reduce our carbon footprint, but we also think physical meetings are important.
Council has also been working with the editors of our house journal Science and Technology Studies to find a new coordinating editor. The new editor will be announced soon. Finally, I want to emphasize that we have elections for Council coming up, with the deadline for nominations 1 October. I hope many of you will consider running for Council. It is a nice collective to be part of – and if you have opinions on conferences, the future publication landscape of STS, or other important topics, this is the place to engage.
Maja Horst, President of EASST