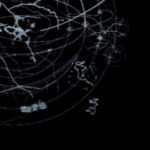 New Issue EASST Review: Volume 36 (3) 2017 – Now Available

The editorial note by Ignacio Farías reflects on Invention is not Intervention
The section 'STS Multiple' features the work of the Science, Technology, and Policy Studies at the University of Twente
The section 'Cherish, not Perish' presents the 

Latin American

 Journal »Tapuya: Latin American Science, Technology and Society«
The section 'STS Events' includes one interesting report about the joint meeting of the 

RED EsCTS 

and the 

Portuguese STS Network 

`Lost in translation? ́ 
For open access to all articles visit the EASST Review page.
EASST awards 2018 to celebrate collaborative activity – call for nominations now launched.

Details of the background to the awards and criteria for assessment can be downloaded here. The deadline for nominations is 2nd February 2018. Nominations need to be made by completing our application form which can be downloaded here.

Winners will be announced at our conference in Lancaster in July 2018. Any enquiries please email awards(at)easst.net

These awards were initiated at our conference in Copenhagen in October 2012 and celebrate collaboration and cooperation in our field. Awards of 1,000 Euros each, for 2014 and 2016 were made at our conferences in Torun and Barcelona. Citations for the 2016 winners can be downloaded here

Amsterdamska award



Photo from Gene Moore

Freeman award



Photo from www.freemanchris.org

Ziman Award



©M. Silvano ICTP Photo Archives
In honour of Olga Amsterdamska this award will be made for a significant creative collaboration in an edited book or special issue in the broad field of science and technology studies. Selection will be based on a substantive contribution to the field; the quality of the editing, as reflected in the quality of the volume as a whole; interdisciplinarity, while not a requirement, will be valued; inclusiveness across career stages will also be valued.
In honour of Chris Freeman this award will be made for a publication which is a significant collective contribution to the interaction of science and technology studies with the study of innovation. Selection will be based on the successful development of social approaches to the dynamics of innovation, originality, and better understanding of the pursuit of innovation for societal and environmental goals.
In honour of John Ziman this award will be made for a significant innovative cooperation in a venture to promote public interaction with science and technology. This could involve, for example, a forum or discussion community, or an interface with non academic users. Selection will be based on originality and influence.
Established in 1981 EASST is the organization which represents academics and researchers in the broad field of science, technology and innovation studies. It brings together a variety of disciplines and many of its members have qualifications in both natural science/engineering and social sciences.
EASST's objective is to foster within Europe the scholarly study of science and technology including their historical development and their role in society and in particular to:
improve scholarly communication and exchange in the field
increase the visibility of the subject to policy-makers and to the general public
stimulate and support teaching on the subject at all levels.
It promotes a variety of activities to further these aims including biennial conference.
MerkenMerken
MerkenMerkenMerkenMerken
MerkenMerken