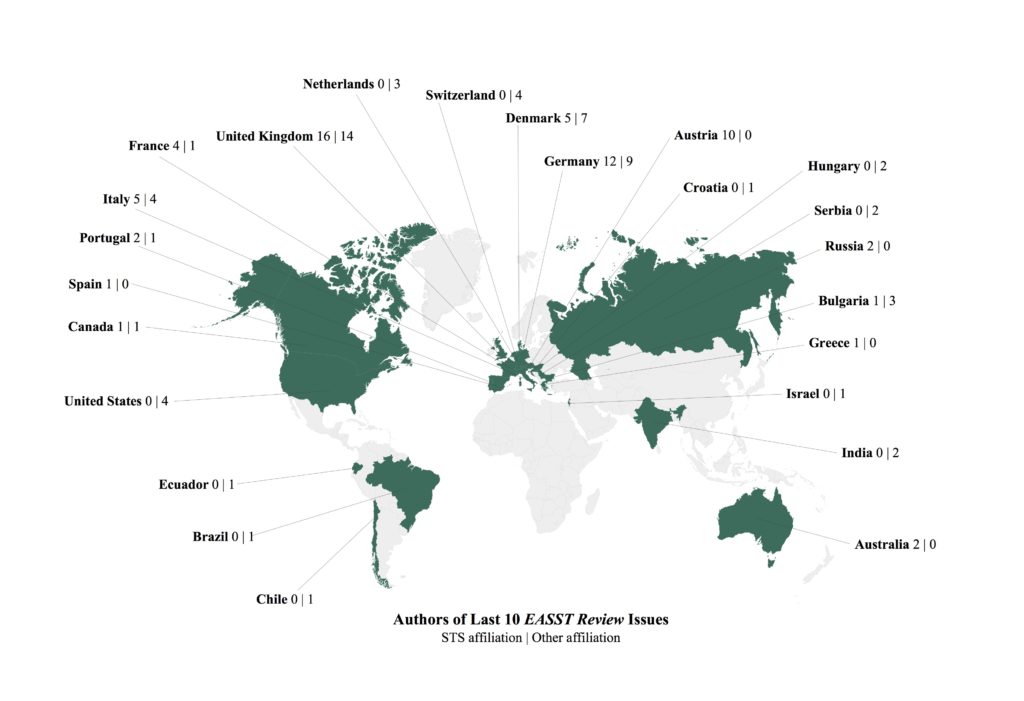 New Issue EASST Review: Volume 36 (2) 2017 – Now Available

The editorial note by Ignacio Farías reflects on STS as Extitution
The section 'STS Live' features three more contributions on 'alternative facts'
The section 'STS Multiple' features the work of the Techno-Anthropological Laboratory at the University of Aalborg in Copenhagen
The section 'Cherish, not Perish' presents the Russian Journal »Sociology of Science and Technology«
The section 'STS Events' includes two interesting reports about workshops on 'Sensor Publics' in Munich and 'Living Infrastructures' in Volgograd
Finally, as usual, we include some important news from the EASST Council and a call for applications
For open access to all articles visit the EASST Review page.
Established in 1981 EASST is the organization which represents academics and researchers in the broad field of science, technology and innovation studies. It brings together a variety of disciplines and many of its members have qualifications in both natural science/engineering and social sciences.
EASST's objective is to foster within Europe the scholarly study of science and technology including their historical development and their role in society and in particular to:
improve scholarly communication and exchange in the field
increase the visibility of the subject to policy-makers and to the general public
stimulate and support teaching on the subject at all levels.
It promotes a variety of activities to further these aims including biennial conference.