Established in 1981 EASST is the organization which represents academics and researchers in the broad field of science, technology and innovation studies. It brings together a variety of disciplines and many of its members have qualifications in both natural science/engineering and social sciences. Read more about EASST
Call for nominations for the 2022 EASST Awards EXTENDED
To celebrate collaboration and cooperation in our field, EASST is presenting its 2022 Awards at the EASST conference. The call for nominations will now close on 30 January 2022.
The EASST council hopes to see many good nominations and asks all members to consider possible candidates for these prizes.
EASST 2022 – The politics of technoscientific futures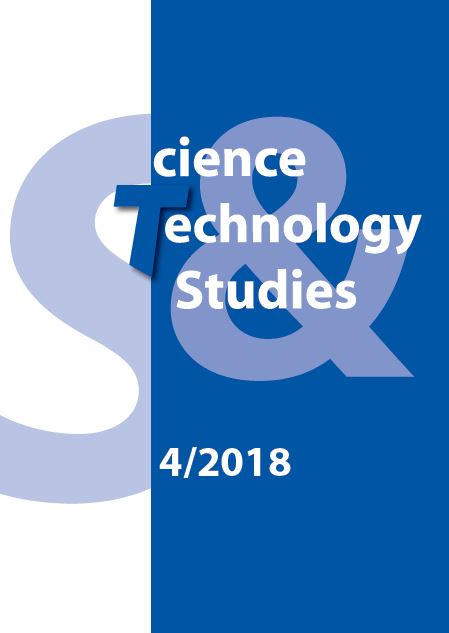 EASST's international, peer reviewed, online journal Science & Technology Studies has four issues a year. It is fully open access with EASST members being emailed when a new issue is published. To view the latest issue view the journal site.
EASST wishes to support a range of activities such as the organisation of conferences, network meetings, seminars, workshops, etc. These can be either online or in-person or a combination of both.
We welcome network and community-building activities organised by, or leading to, the creation of national and regional academic associations or other academic and non-academic initiatives committed to the promotion of scholarly and public engagements with science and technology in the European region. Examples of activities supported in previous rounds: STS Austria launch event in Vienna, Spanish STS network (esCTS) annual meetings, Technosciences of Post/Socialism conference in Budapest, Mattering Press open-access STS publishing initiative.
We similarly encourage the organisation of workshops and small conferences within Europe with the potential of making significant theoretical and/or empirical contributions to the field. Examples of supported activities from previous rounds: STS Perspectives on Energy conference in Lisbon, Does History Matter? Techno-sciences and their historically informed policies conference in Athens, STS and Development workshop in Amsterdam.
EASST especially invites applications from parts of Europe where EASST activities and membership are under-represented (Southern and Eastern Europe). We offer up to a maximum of €1500 for successful applicants. The proposed activities can be fully or partially funded by EASST. There are no quotas for the announced support categories.
When to apply?
There are two upcoming deadlines for applications: 1 November 2021 and 1 March 2022.
How to apply? And, how are applications assessed?

View details at a pdf.