Mentorship Program for EASST Conference

Call for mentors and mentees is closed now!

 Thank you!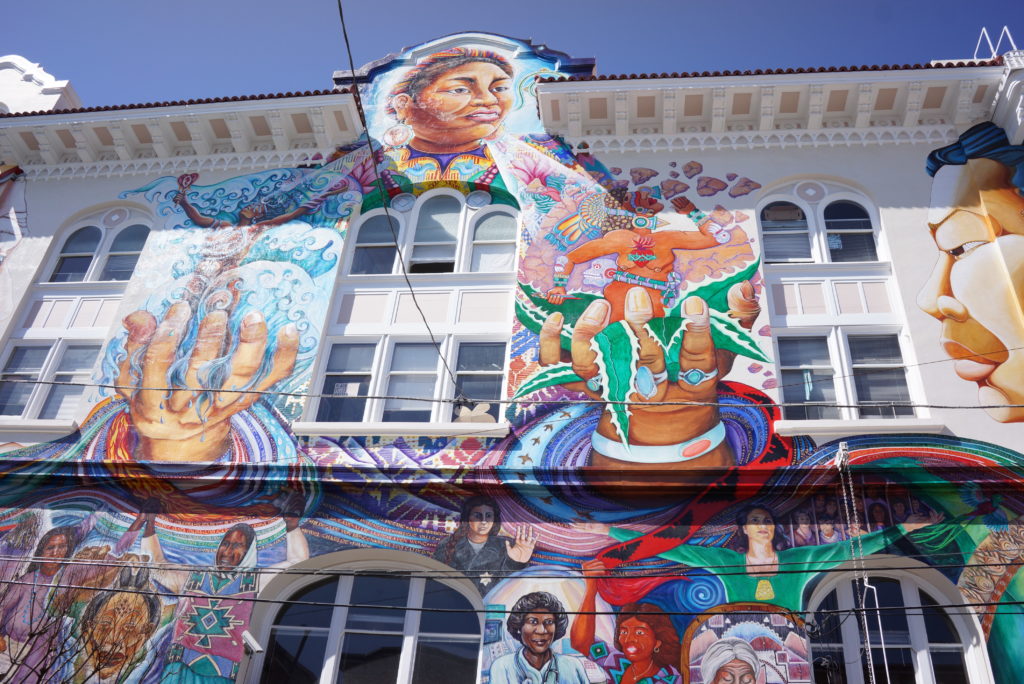 New Issue EASST Review
Now Available
In the editorial note Tomás Sanchez Criado reflects on the problems of our academic ways of being in the world.
The section 'STS Live' is back addressing the matters the new feminist activism has raised.
The section 'STS Multiple' features the Czech Centre for Gender & Science.
In the section 'Cherish, not Perish' editor Ian Lowrie tells us all about The Provocations of the Platypus.
The section 'STS Events' includes three workshops and a conference addressing citizen engagement in science, social-ecological transformations, and STS as a research practice.
The section 'EASST Activities' features a workshop about interventions into green futures.
EASST awards 2018 to celebrate collaborative activity – call for nominations now launched.
Deadline for nominations extended to February 28th 2018
Details of the background to the awards and criteria for assessment can be downloaded here. Nominations need to be made by completing our application form which can be downloaded here.
Winners will be announced at our conference in Lancaster in July 2018. Any enquiries please email awards(at)easst.net
These awards were initiated at our conference in Copenhagen in October 2012 and celebrate collaboration and cooperation in our field. Awards of 1,000 Euros each, for 2014 and 2016 were made at our conferences in Torun and Barcelona. Citations for the 2016 winners can be downloaded here
Amsterdamska award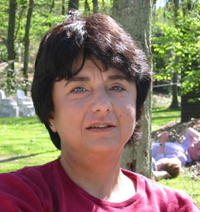 Photo from
Gene Moore
In honour of Olga Amsterdamska this award will be made for a significant creative collaboration in an edited book or special issue in the broad field of science and technology studies. Selection will be based on a substantive contribution to the field; the quality of the editing, as reflected in the quality of the volume as a whole; interdisciplinarity, while not a requirement, will be valued; inclusiveness across career stages will also be valued.
Freeman award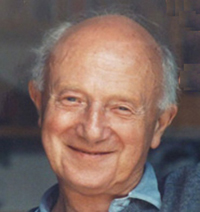 Photo from www.freemanchris.org
In honour of Chris Freeman this award will be made for a publication which is a significant collective contribution to the interaction of science and technology studies with the study of innovation. Selection will be based on the successful development of social approaches to the dynamics of innovation, originality, and better understanding of the pursuit of innovation for societal and environmental goals.
Ziman Award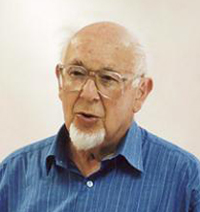 ©M. Silvano ICTP Photo Archives
In honour of John Ziman this award will be made for a significant innovative cooperation in a venture to promote public interaction with science and technology. This could involve, for example, a forum or discussion community, or an interface with non academic users. Selection will be based on originality and influence.
EASST2018 conference: Meetings
Lancaster University, UK
25-28th July 2018
The next EASST conference will take place in late July next year in Lancaster. The theme is now available from our conference page and the call for panels has recently closed. Read more detail here.
The call for papers will open on December 8th 2017.
Other deadlines and information can be found on our conference page or email conference(at)easst.net
EASST Fund 2017 and 2018 Activities
The EASST Fund aims to promote national and cross-national community building within EASST, advance new questions, topics and perspectives in science and technology studies as well as enable collaboration with non-academic actors publicly engaged in science and technology. EASST wishes to support a range of activities such as the organisation of conferences, network meetings, seminars or workshops.
The Fund now provides a standard award of €1000 per successful application and there will be an annual call.
Activities supported by the EASST Fund 2017 have now been completed
Workshop 'Community and Identity in Contemporary Technosciences'. This is the first thematic workshop to be organised by the newly founded association, STS Austria. The workshop was held 16-18 February 2017 at IFF, Alpen Adria Universität Klagenfurt-Wien. The programme can be downloaded here.
Workshop 'What can STS do for Democracy'. Held 23-24 November 2017 at Aalborg University, Copenhagen.
Workshop 'Making Futures: Green Alternatives and STS Interventions'. Held 24-25 November 2017 at Adam Mickiewicz University in Poznań, Poland.
3 day book sprint 'Science and Technology on the Periphery: A Manifesto'. Revised dates: 19-21 October 2017 at Madeira Interactive Technologies Institute.
Activities supported by the EASST Fund 2018
Workshop 'Participant Observation and Collaboration in STS Ethnography: Generating Methodographic Sensibilities for Science & Technology Studies'. To be held in April 2018, Berlin, Germany.
Workshop 'How can Science and Technology Studies help to reflect on the political crisis associated with refugees and asylum seekers?'. To be held on 27- 28 September 2018, jointly hosted by the Center for Social Studies, University of Coimbra and the ERC-project EXCHANGE, University of Minho, Portugal.
Workshop 'Precision Medicine in a Changing Population: The Italian Context'. To be held in March 2018, Campus Ifom-IEO, Milan, Italy.
Workshop 'STS/HTS Research: Bioeconomy, Biotechnology, Medical Technologies'. To be held on 19 – 20 April 2018, Historical Archive of the National and Kapodistrian University of Athens (NKUA), Athens, Greece.
'A Walk on the Edge: Collaborative ethnography of Câmara de Lobos'. To be held on 10 – 20 May 2018, Câmara de Lobos, Madeira.
New Issue Science & Technology Studies: Volume 31 (2) 2018 – Now Available
EASST's international, peer reviewed, online journal Science & Technology Studies now has 4 issues a year.
Volume 31 (2) 2018 is now available. This is a special issue on the theme of STS and Global Health. For contents and abstracts see our journal page.
Science & Technology Studies is now a fully open access journal. EASST members will continue to receive alerts via email when a new issue is published.
Council Elections – Outcomes from December 2016 Elections
EASST is run by an elected body of eight members, of which one is a student representative. There is additionally an elected president. The role of the Council is described in the constitution. All positions are for a 4 year term.
Elections carried out in December 2016 confirmed Ulrike Felt, University of Vienna, Austria as the President elect. The successful candidates for the 5 council member positions were Justiina Dahl, KTH Royal Institute of Technology, Stockholm, Sweden; Sarah de Rijcke, Leiden University, The Netherlands; Miquel Domènech, Universitat Autònoma de Barcelona, Spain; Aleksandra Lis, Adam Mickiewicz University in Poznań, Poland; and Kalpana Shankar, University College Dublin, Eire. Further details can be found on our council member page. Vicky Singleton, Lancaster University, UK and Attila Bruni, University of Trento, Italy continue for a further 2 years.
Election for Student representative on Council. A separate election closed on 6th February. The successful candidate was Dara Ivanova, Erasmus University Rotterdam, The Netherlands. Further details can be found on our council member page.
Established in 1981 EASST is the organization which represents academics and researchers in the broad field of science, technology and innovation studies. It brings together a variety of disciplines and many of its members have qualifications in both natural science/engineering and social sciences.
EASST's objective is to foster within Europe the scholarly study of science and technology including their historical development and their role in society and in particular to:
improve scholarly communication and exchange in the field
increase the visibility of the subject to policy-makers and to the general public
stimulate and support teaching on the subject at all levels.
It promotes a variety of activities to further these aims including biennial conference.
MerkenMerken
MerkenMerkenMerkenMerken
MerkenMerken
MerkenMerken
MerkenMerken