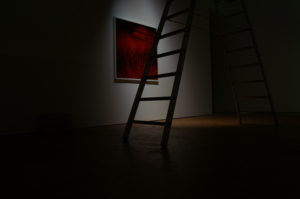 The June issue of EASST Review is now available. It can be downloaded as a complete issue here or you will be able to access individual articles from the EASST website.
This issues includes:
An editorial which focuses on data sharing in STS
STS Multiple features the Centre for Policy Analysis and Studies of Technology at Tomsk State University, Russia
Cherish, not Perish highlights the new journal Catalyst: feminism, theory, technoscience
The STS Events section includes reports on Latour´s exhibition Reset Modernity!
EASST fund reports has accounts from our last two 2015 supported events: Does History Matter? held in Athens and Techosciences of Post/Socialism in Budapest
Finally, news from the last EASST Council meeting with a focus on elections for EASST President and Council members


.
For open access to all articles visit the EASST Review page.
New Issue Science & Technology Studies: Volume 29 (2) 2016 – Now Available
EASST's international, peer reviewed, online journal Science & Technology Studies now has 4 issues a year.
Volume 29 (2) 2016 is now available. This is part 2 of a special issue on Knowledge Infrastructures edited by Helena Karasti, Florence Millerand, Christine M. Hine & Geoffrey C. Bowker. For contents and abstracts see our journal page. EASST members can access all content using details provided by email.
Any problems please email admin(at)easst.net.
EASST/4S 2016 Conference
EASST/4S 2016 conference 'Science and Technology by Other Means' will be held from August 31st to September 3rd 2016 in Barcelona, Spain. All details of deadlines from the local website.
Registration is now open. Early registration rates end on 30th June. Paper presenters must be registered to be included in the programme.
The local website contains full details of the theme, accepted tracks and papers, organising committees and accommodation suggestions.
EASST awards 2016 to celebrate collaborative activity – call for nominations now launched.

Details of the background to the awards and criteria for assessment can be downloaded here . The deadline for nominations has now passed.  Winners will be announced at our conference in Barcelona in September 2016.  Any enquiries please email awards(at)easst.net

These awards were initiated at our conference in Copenhagen in October 2012 and celebrate collaboration and cooperation in our field. Awards, of 1,000 Euros each, for 2014 were made at our Conference in Torun. Information on the 2014 winners can be found here.

Amsterdamska award



Photo from Gene Moore

Freeman award



Photo from www.freemanchris.org

Ziman Award



©M. Silvano ICTP Photo Archives
In honour of Olga Amsterdamska this award will be made for a significant creative collaboration in an edited book or special issue in the broad field of science and technology studies. Selection will be based on a substantive contribution to the field; the quality of the editing, as reflected in the quality of the volume as a whole; interdisciplinarity, while not a requirement, will be valued; inclusiveness across career stages will also be valued.
In honour of Chris Freeman this award will be made for a publication which is a significant collective contribution to the interaction of science and technology studies with the study of innovation. Selection will be based on the successful development of social approaches to the dynamics of innovation, originality, and better understanding of the pursuit of innovation for societal and environmental goals.
In honour of John Ziman this award will be made for a significant innovative cooperation in a venture to promote public interaction with science and technology. This could involve, for example, a forum or discussion community, or an interface with non academic users. Selection will be based on originality and influence.
Council elections – results

EASST is run by an elected council of eight members, of which one is a student representative, and an elected president. The role of the Council is described in the constitution. Elections are for a 4 year term.
An election has been held for two Council vacancies. There were 6 candidates. Congratulations to Vicky Singleton who was elected and Attila Bruni who was re-elected. 36% of EASST members voted.
News on EASST Council activities appear regularly in EASST Review.
EASST support for 2015 activities
In the non-conference year 2015 EASST is supporting smaller activities, such as conferences, network meetings, seminars, workshops, summer schools etc. The 2015 support scheme aims to promote cross-national community building within EASST, advance new questions, topics and perspectives in science and technology studies, as well as enable collaboration with non-academic actors engaged in science and technology. A strong set of applications was received and assessed by Council against previously published criteria. Six events, listed below, will receive support towards their activities and reports will appear in EASST Review.
Further information from a downloadable document.
• Does History Matter? Techno-sciences and their historically informed policies. A workshop to be held at the National and Kapodistrian University of Athens, Greece on 14th January 2016.  The final programme can be downloaded here.
• Launch event for new UK Science, Technology and Innovation Studies national programme and Association. Held at SPRU, University of Sussex, UK, 25 August 2015.
• Science and Research in Popular Culture. Held at Klagenfurt, Austria, 17-18 September 2015. Videos of some of the talks can be viewed here.
• STS Austria – launch event & workshop. To be held at the University of Vienna, Austria, 3-5 December 2015. The programme can be downloaded here.
• Technosciences of Post/Socialism. This workshop was held in Budapest, Hungary, 3-5 September 2015. A video of the keynote speech is available here.
• Science and Technology as Way of Life: Observing the Practices at Confined Research Stations and Large Technical Systems in High Mountains. Summer school was held from June 22nd to July 1st at the National Astronomical Observatory Rozhen, Bulgaria.
Established in 1981 EASST is the organization which represents academics and researchers in the broad field of science, technology and innovation studies. It brings together a variety of disciplines and many of its members have qualifications in both natural science/engineering and social sciences.
EASST's objective is to foster within Europe the scholarly study of science and technology including their historical development and their role in society and in particular to:
improve scholarly communication and exchange in the field
increase the visibility of the subject to policy-makers and to the general public
stimulate and support teaching on the subject at all levels.
It promotes a variety of activities to further these aims including biennial conference.