As STS becomes increasingly institutionalised and popular not only as a research discipline, but also as a study programme, the question naturally arises what kinds of careers it prepares its students for. After all, as multiple as the approaches, themes and concepts constituting contemporary Science and Technology Studies are, so are the areas of their potential application. Following up a discussion at the Klagenfurt conference in 2018, the student representatives on the STS Austria board decided to organise an event where current STS students could learn first-hand where their expertise and skills may be applied. Our solution was a workshop bringing together STS students with STS alumni in the format of a "living books"-discussion. Following an introductory keynote on the international landscape of STS training and the timely relevance of STS researchers' skills, the core of these workshops were structured group discussions in which invited STS alumni would serve as "living books". For three rounds of 20 minutes each, workshop participants could join one of the "living books", who would share stories and insights about their individual careers and experiences since graduating from an STS program.
Two workshops of this kind have taken place so far, the initial installment in December 2019 (featuring a keynote by Jessica Mesman) and an online event in November 2021 (with a keynote by Aristotle Tympas). While ideally happening in person, the "living books"-format also lends itself well to video conferences with breakout rooms, as we learned when yet another lockdown required a last-minute change of plans. In preparing these workshops, we made sure to invite "living books" who represented a diverse range of occupations within academia and beyond. We also sought to invite STS alumni with an international outlook alongside those based in Austria. Our "living books" thus included STS graduates who were pursuing a PhD abroad and had returned to offer their expertise as consultants in urban design and public health; professionals working in science communication and research administration; and researchers in applied social sciences at consulting agencies as well as non-profit organisations.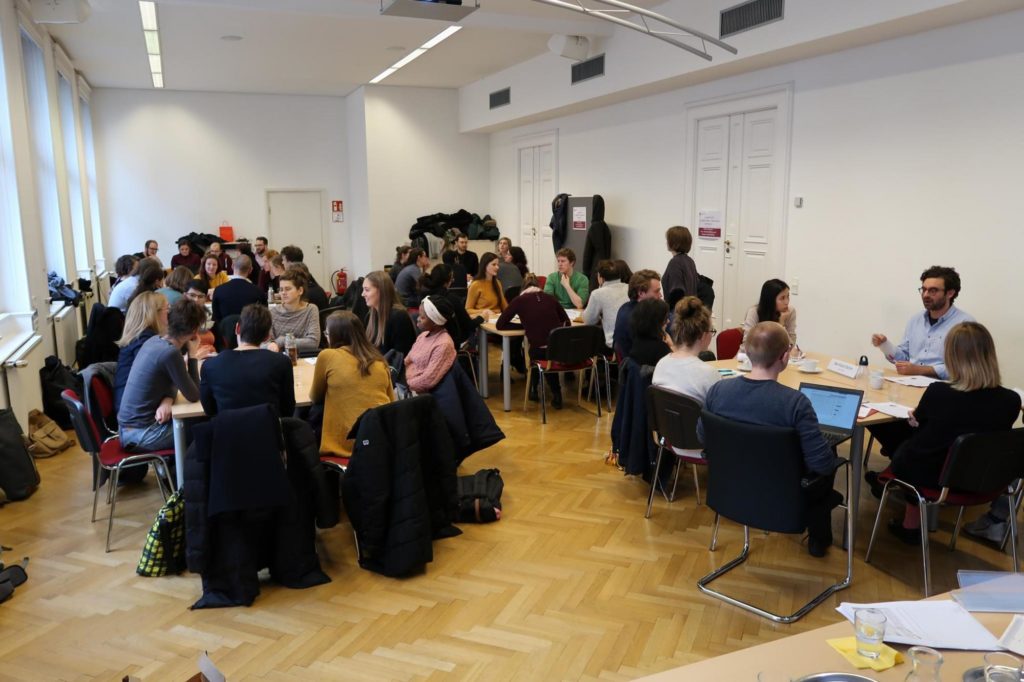 The response to these workshops has been overwhelmingly positive. Students appreciated the informal exchanges with STS alumni, reporting that these discussions had provided new perspectives and deepened their understanding of what working in and with STS could potentially mean. The "living books" themselves enjoyed the opportunity to reflect on and share their experiences. Not least, entering this space of mutual learning also conveyed a sense of being part of a community beyond one's own cohort of students, an experience many participants made for the first time. We hope that we will be able to organise many more "living books" workshops in the future, ideally including STS alumni who have taken their skills to the private sector. We also hope that this format might inspire other initiatives – if you would like to take part as a living book or organise one of these workshops yourself, we are looking forward to hearing from you!