The idea behind this workshop was borne out of a previous collaboration between António Baía Reis and Michelle Kasprzak in 2018. At that time, and within the same natural and research setting of Câmara de Lobos, the two authors where brought together by the desire to explore 360° video storytelling and ended up producing a short documentary about the life, achievements, and misadventures of a Madeiran master boat builder. Inspired by this previous experience, they sought to outline a project where they would teach and guide young people to critically and creatively reflect about the world around them using the same emerging storytelling techniques. With this in mind, the workshop gathered a diverse group of people consisting of four finalist students from the bachelor's degree in Visual Arts of the University of Madeira, a young man from Câmara de Lobos, and an Italian Ph.D. student based on the island.
Drawing from our field notes and by observing this group's specific dynamics and interactions, one might clearly split this group into three different mindsets, he first consisting of the four university art students. These four students were very much in harmony with each other throughout the entire workshop, especially during the brainstorming that led to outlining the production of the short video. Their approach was evidently aligned with a certain esthetic complexity and abstract way of thinking and approaching problems, quite distinctive of students that are exposed to art history, theories, and practices. They always seemed to try to find subliminal ways of conveying an idea, through the subtleties that artistic expression might encompass.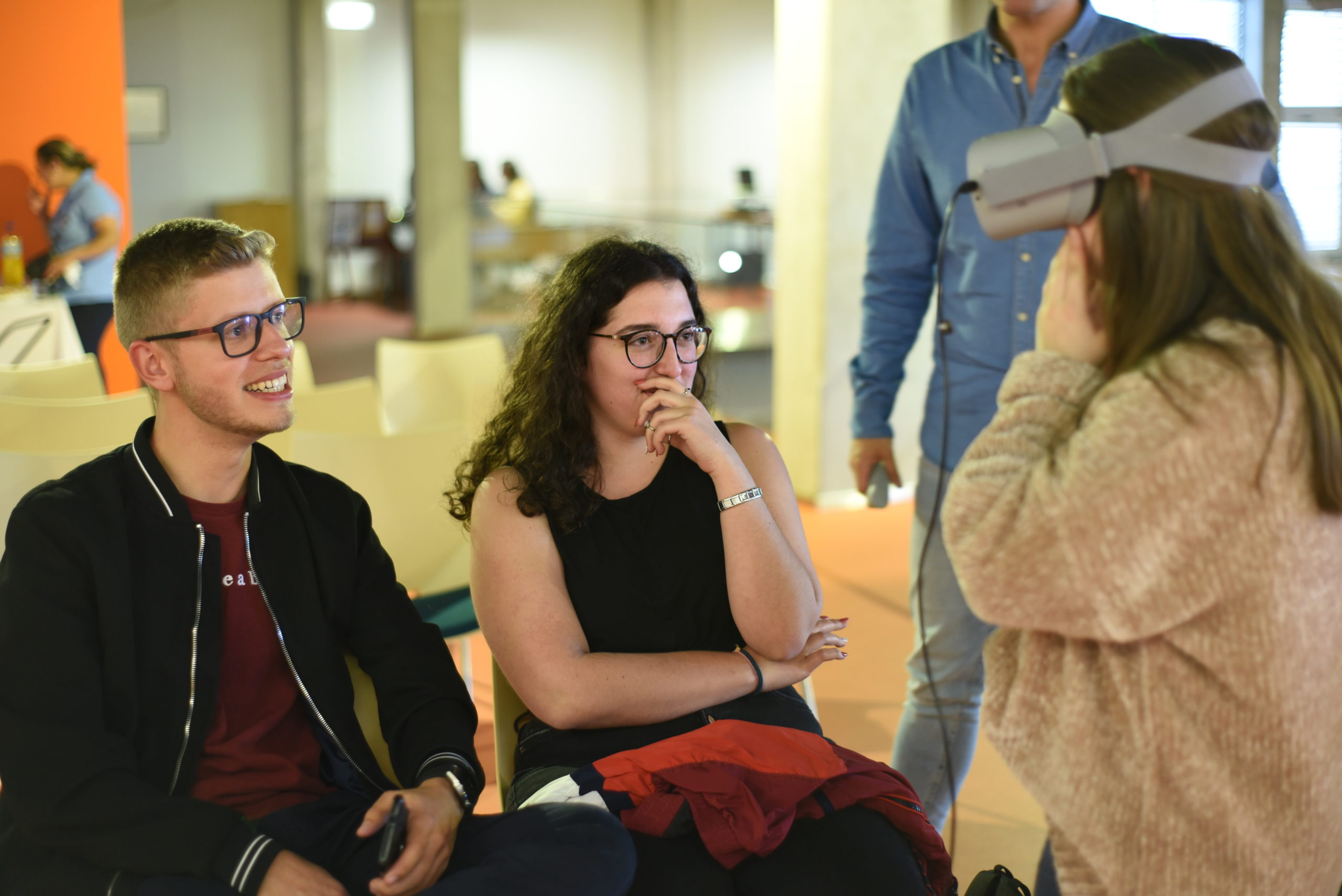 On the flipside, the young man from Câmara de Lobos showed a different mindset, conveyed by a pragmatic way of thinking but overall a mindset that proved to be quite effective in terms of accomplishing a smooth group workflow. His insights and ideas were strong and informative. When facing a creative challenge, he showed a consistent ability to go straight to the point. Efficient creativity might be a good category to define this young man's approach.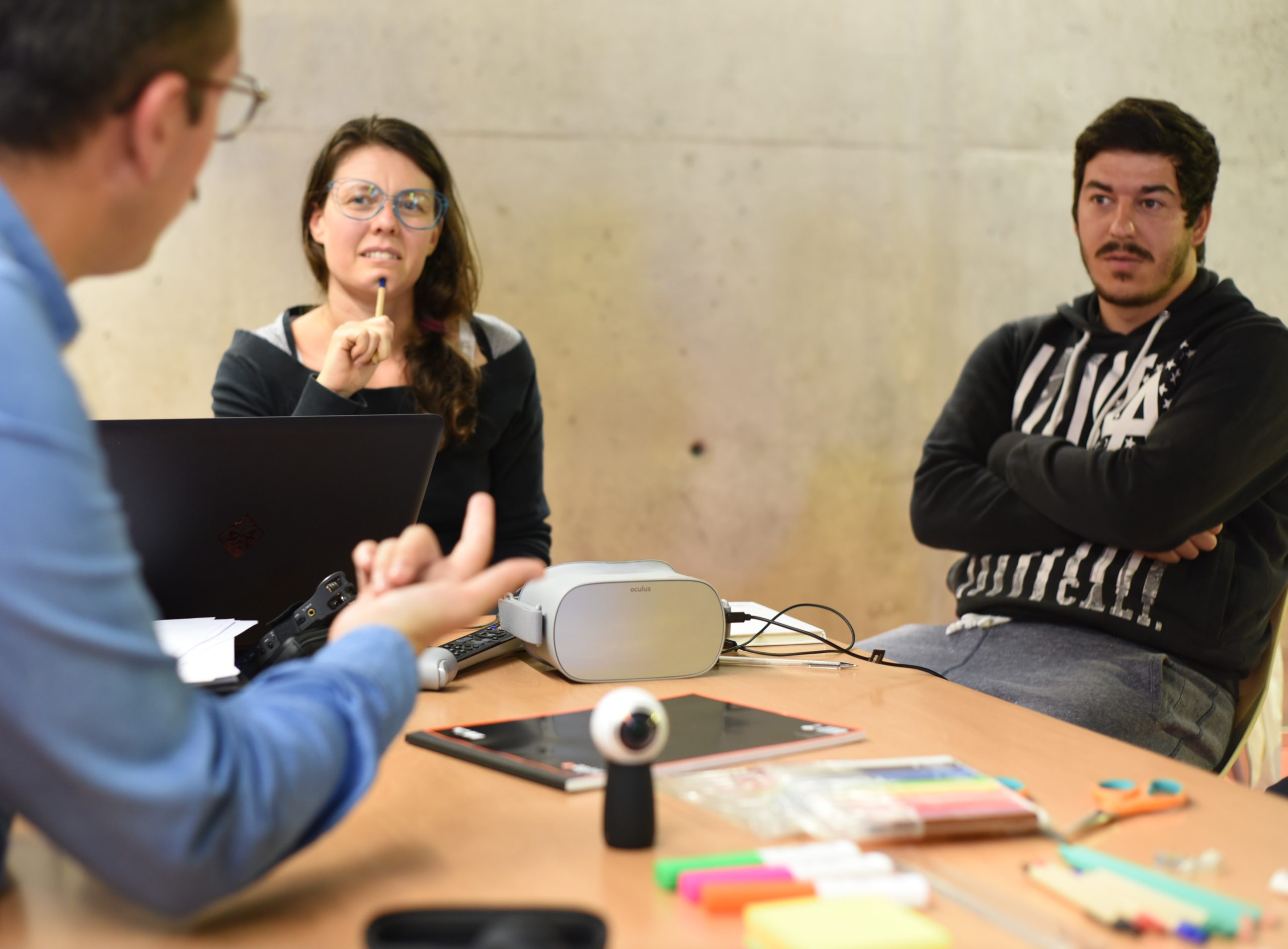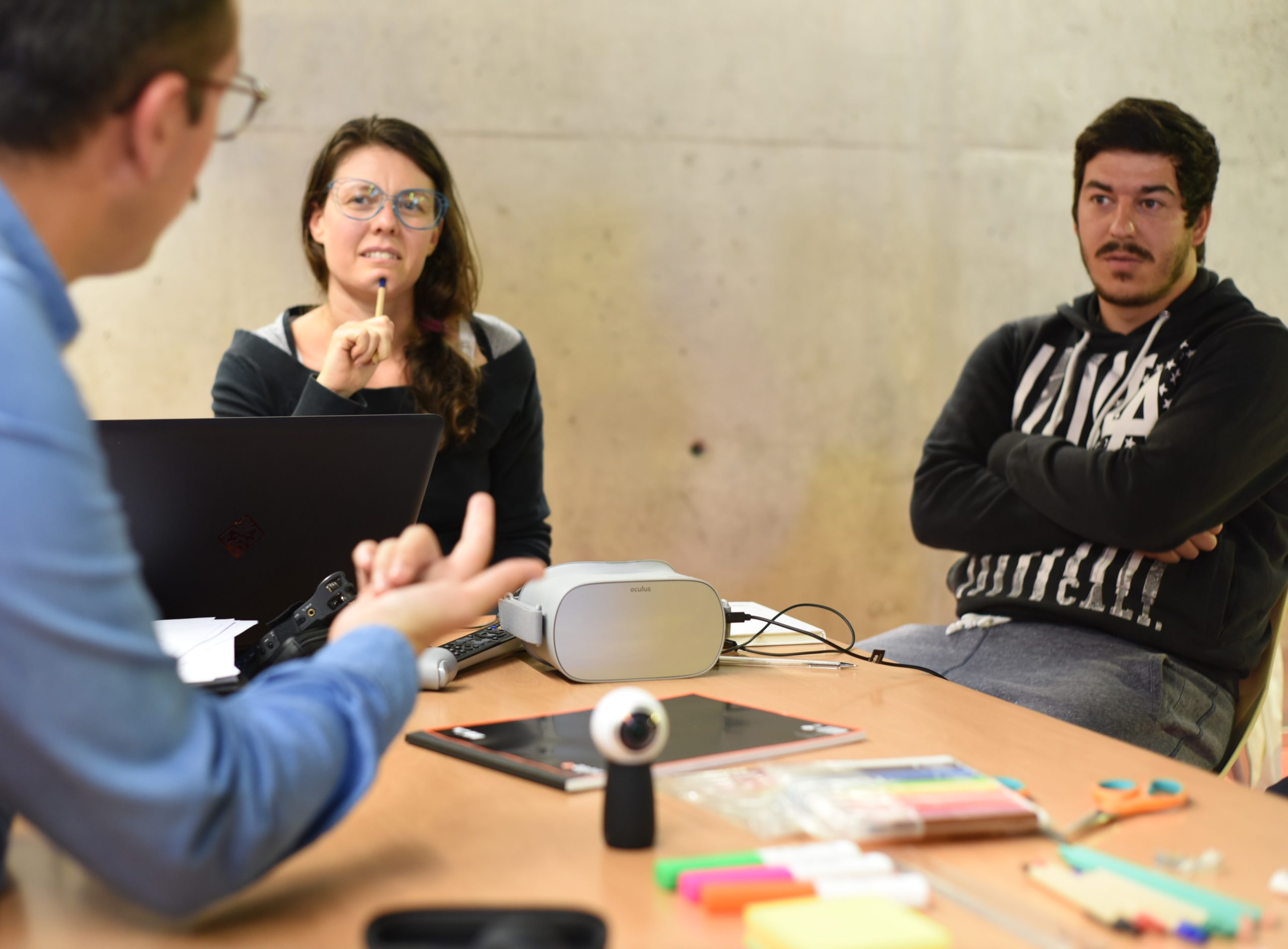 Finally, the Ph.D. student acted as a typical academic, i.e., balancing between free thinking and scientific analyses of everything that was happening around her, a sort of a limbo between herself as a participant and outsider making detached scientific observations. The idea that diversity triggers creative and innovative outcomes in groups is broadly accepted (Bantel & Jackson, 1989; Austin, 1997). Nevertheless, having different backgrounds and perspectives can create some difficulties. It wasn't the case with this work group. The combination of the diverse abovementioned approaches clearly contributed to accomplish the goal of this workshop, which was the creation of a collaborative short 360° video.
The workshop took place in the Madeiran Press Museum – in the midst of old press machines and with the ghost of Gutenberg – a quite evocative setting to be thinking and reflecting about storytelling. On the first day, and after quite a thorough team building exercise, the participants were introduced to the most relevant concepts, theories, and practices around 360° video storytelling. This theoretical outline was informed mostly by key studies on immersive journalism (Baía Reis et al., 2018; Jones, 2017; Laws, 2017), and it was focused on concepts like immersion, presence, and emotion in relation to virtual reality technologies to set the basis for understanding how to use 360°storytelling to tell stories yet untold. This was followed by a showcase of a selection of 360° videos using a virtual reality headset to expose the participants first-hand to this emergent practice. Then, we proposed that the group come up with a story yet untold that they wanted to tell about their community that would make sense in virtual reality storytelling. The group decided to tell a story about the unexpected influence of Winston Churchill in Madeira. The third and final days were devoted to shooting, editing, and presenting the short video.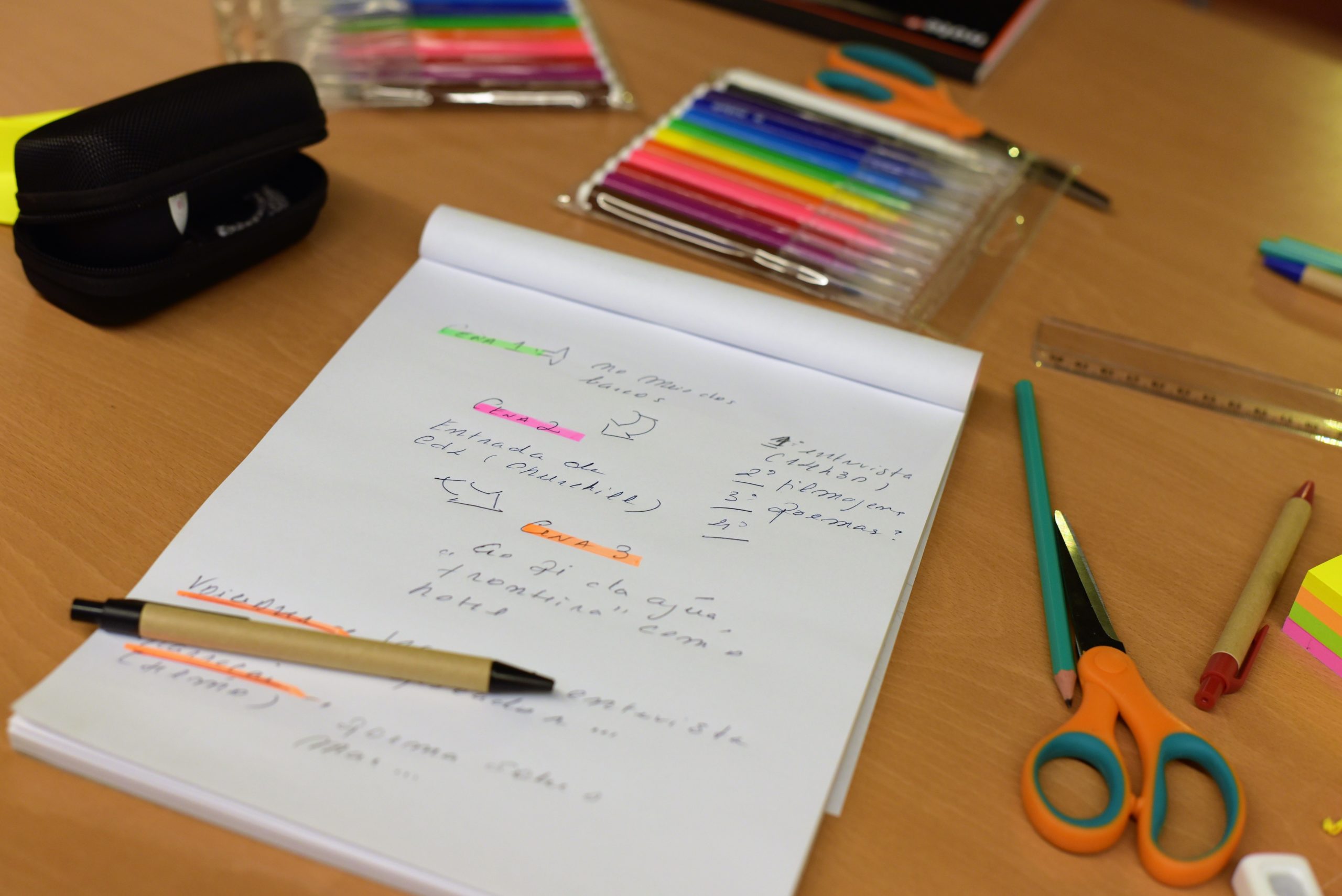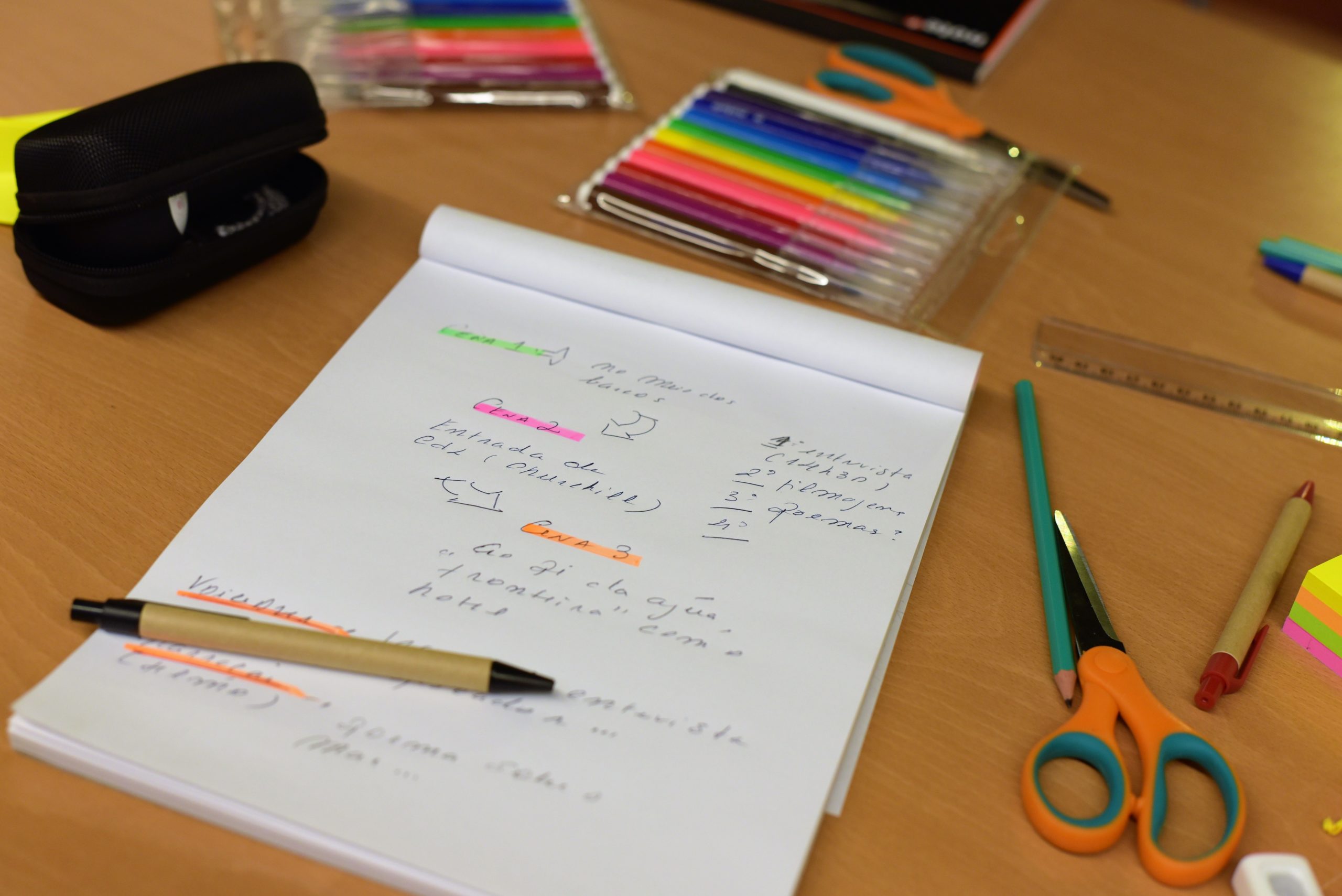 The brainstorming for selecting the story and the video production processes were clearly the most relevant moments for us to examine, e.g., creativity as both a process and an outcome (Miliken et al., 2003) and how that manifested through the diverse perspectives within the group. During the brainstorming, when everyone was asked about what story should be told, an immediate and clear idea about doing something on Winston Churchill came from the young man from Câmara de Lobos. Throughout the brainstorming and video production, the inputs of this young man were clearly the ones that established the focus to effectively create a successful collective outcome. One might say that he unconsciously guided his fellow participants and their divergent ideas into a convergent structured attitude. In fact, creative processes require both divergent and convergent thinking for the sustained development of creative outcomes by work groups (Miliken et al., 2003).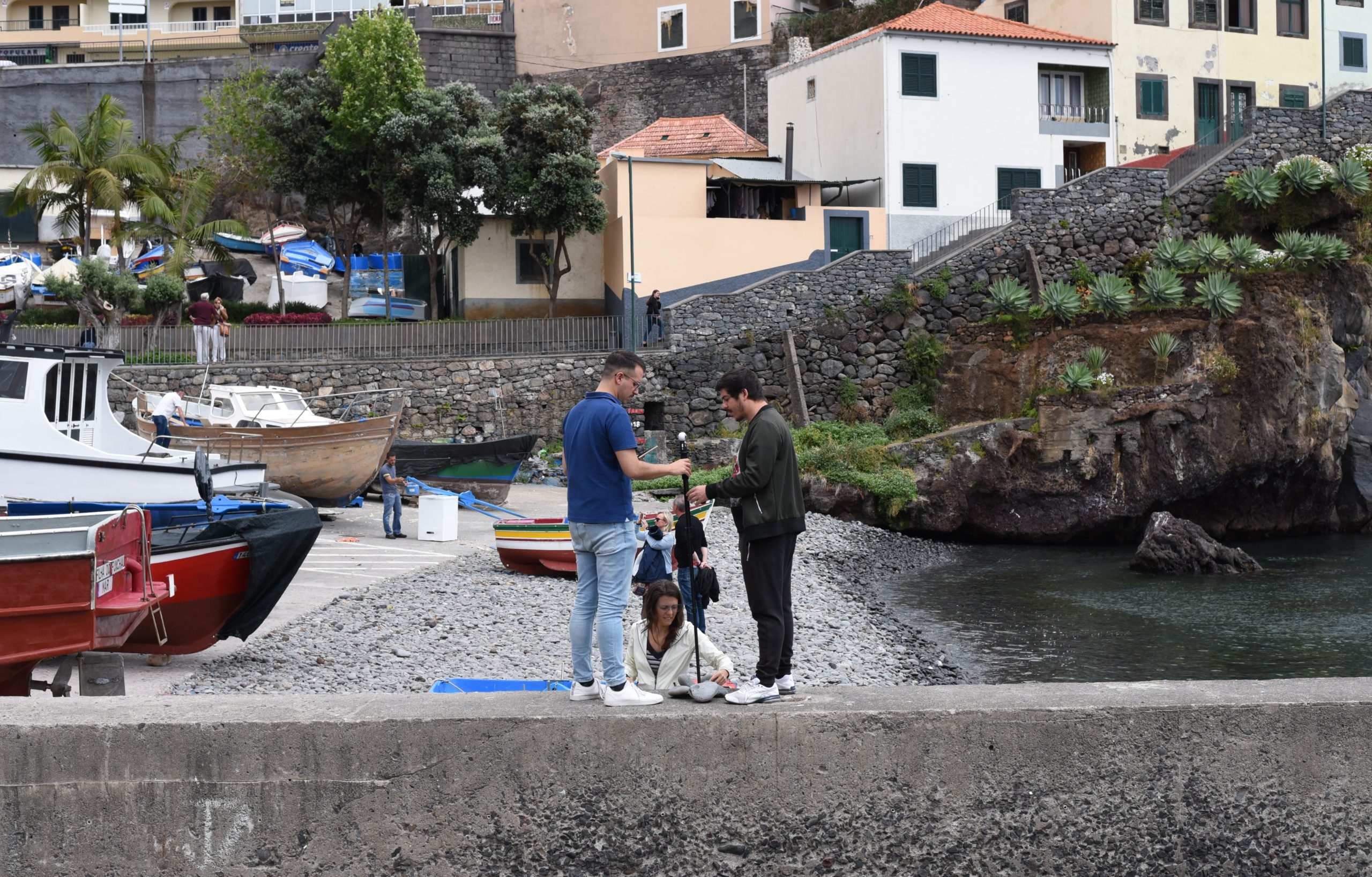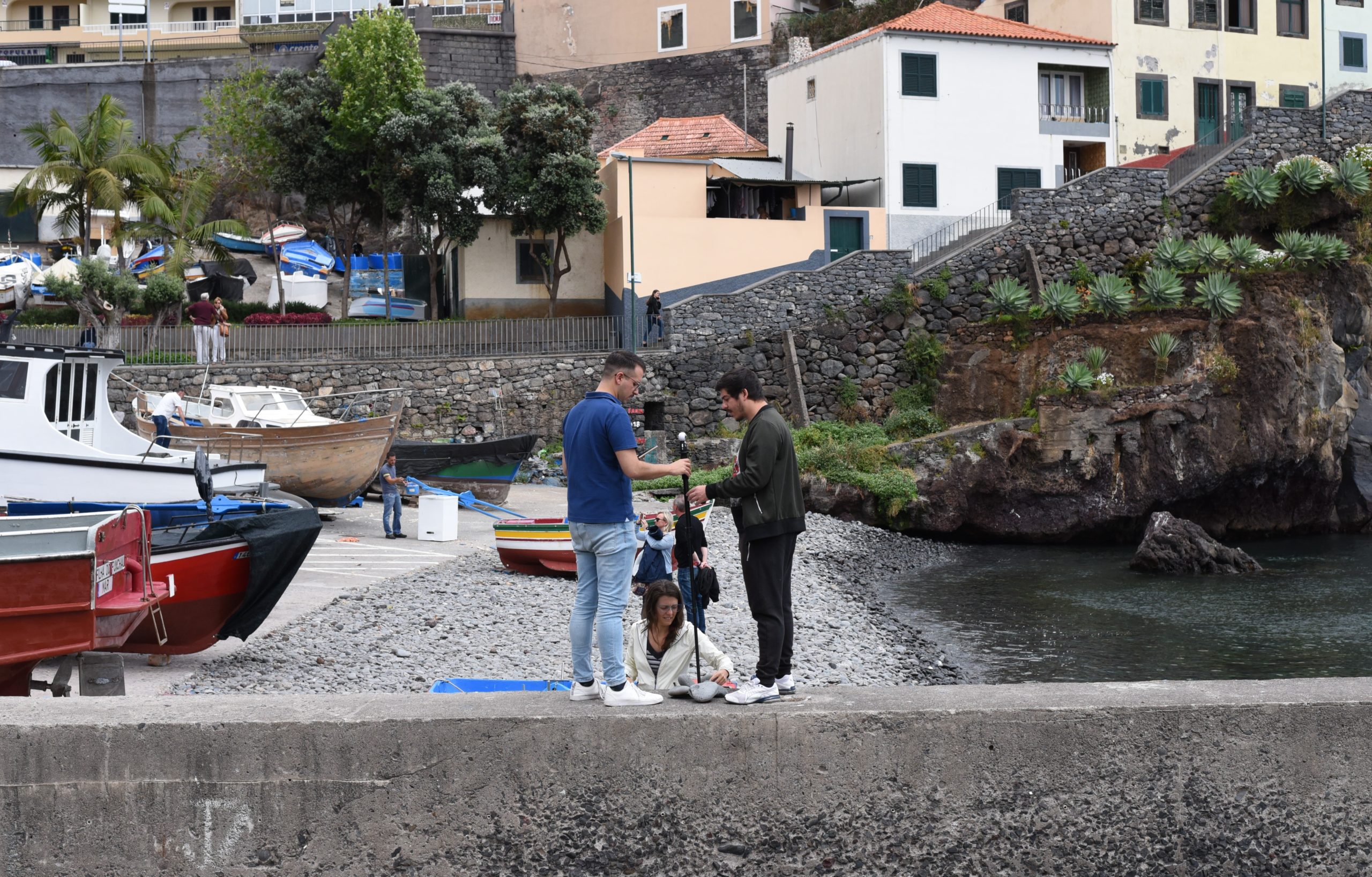 Furthermore, by assuming a relevant role in the shooting and editing processes, he showed an ability to focus on his tasks and to make quick, simple, and practical decisions. This approach was complemented by a certain artistic finesse that arose from the art students, who tried to think of original ways for conveying the story, and a sort of a mediating approach by the Ph.D. student who throughout the entire process seemed to be mediating ideas by deconstructing them to her fellow participants so that everyone could see its advantages and disadvantages, thus making informed and coherent decisions. Overall, one might argue that the combination of these diverse perspectives led to a fluent, flexible and original creative process. Fluency, flexibility, and originality of thought were, therefore, defining qualities of the final creative outcome (Miliken et al., 2003), the short video about Winston Churchill and his relation to Madeira.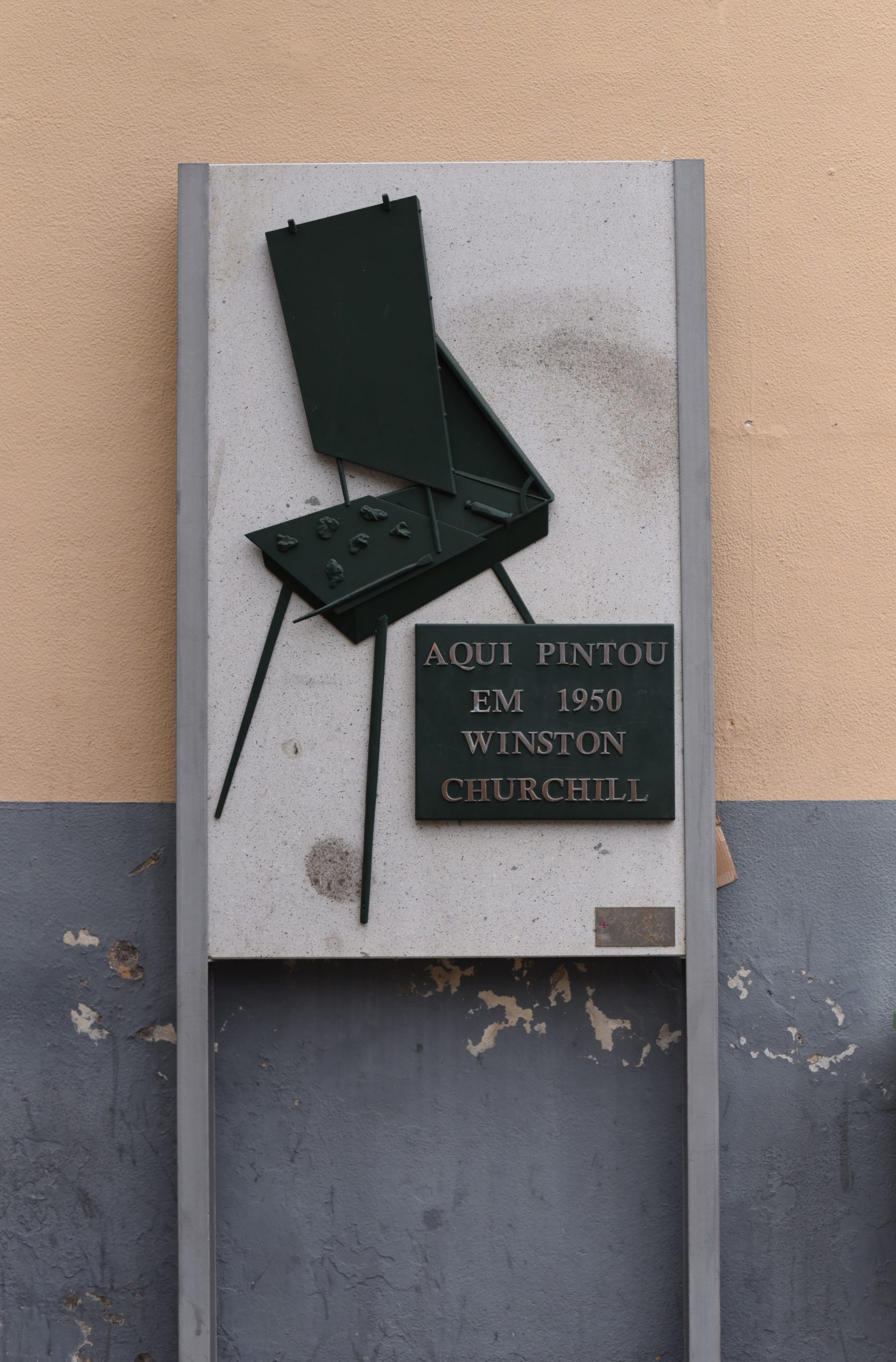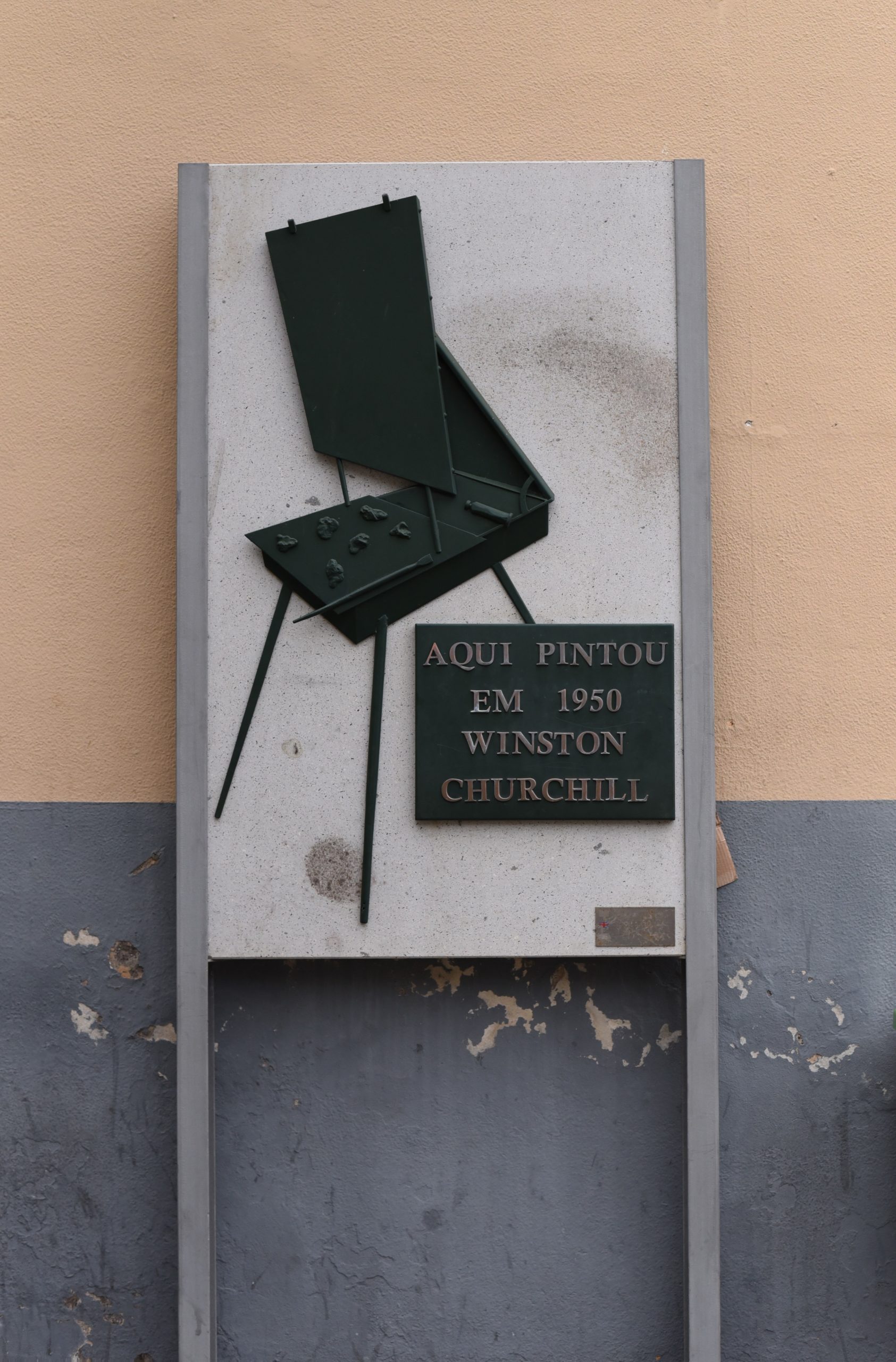 Creative processes and analysis apart, some attention should be given to this most unlikely combination: Winston Churchill and Madeira island. At the entrance of Câmara de Lobos there is a viewpoint which owes its name to the British prime minister Winston Churchill, who painted a seascape depicting the bay in this location. The Winston Churchill viewpoint, located at the entrance of the city of Câmara de Lobos, allows you to enjoy a magnificent panoramic view of the dry dock, the bay, and the town. Built in 1963, it was known at the time as the "Espírito Santo" (Holy Spirit) viewpoint. Later the name was changed, as a way for the picturesque village of Câmara de Lobos to remember and pay tribute to Winston Churchill, since in this location the British prime minister painted the abovementioned seascape depicting the bay. But this is not the only Churchill reference you find in this fishermen's town. Churchill is everywhere, in restaurants, in guided tours, souvenirs shops, a true "Churchillmania". With this mind, the short video produced within this workshop explores this phenomenon and counter reacts to it by telling the "true stories" about this town's old traditions and culture, so deeply related to the lives of fishermen.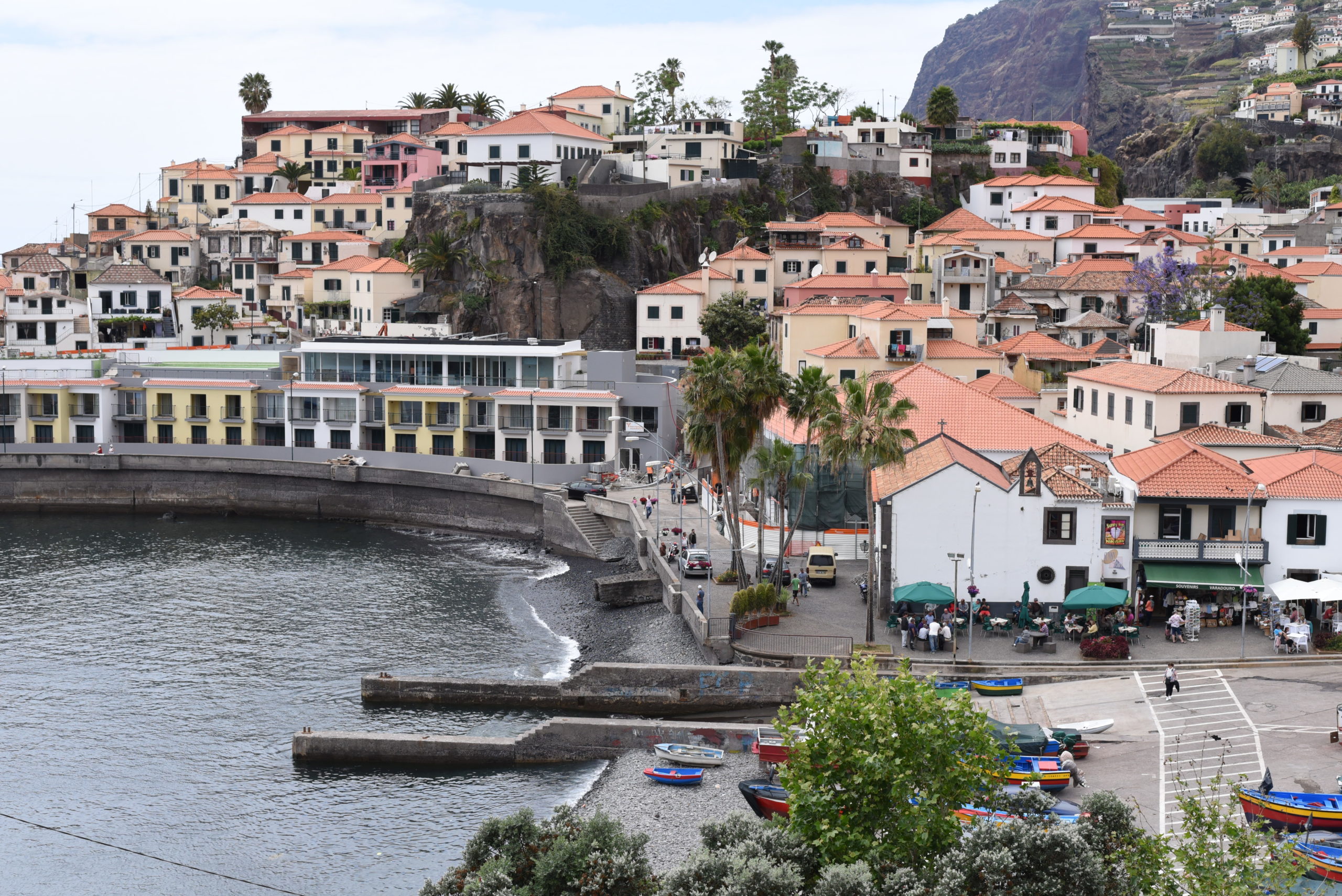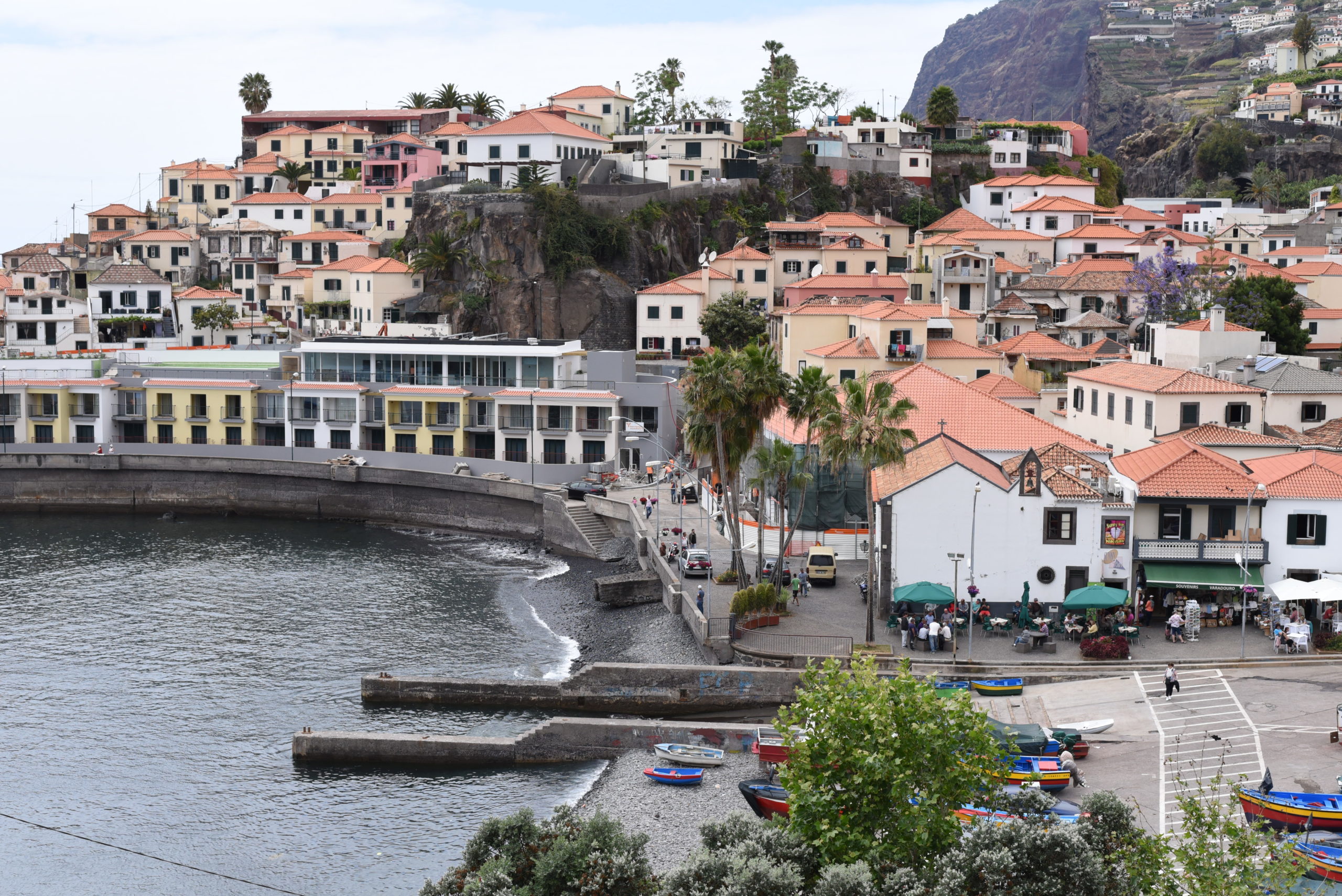 In short, we engaged a diverse group of people in understanding the potential of emerging technologies and how to use them in a creative way to tell stories yet untold in a small neighborhood at the edge of Europe; we promoted an open event where the results were discussed, the short 360° video was showcased, and all the participants had the opportunity to share their experience with the wider community; Finally, we had the chance to academically reflect about this experience by analyzing the various dynamics between the participants, the setting, and the creative processes involved. Having the bay of Câmara de Lobos and the Atlantic as our background, this workshop succeeded in achieving its proposed goals by combining three classical features of science and technology studies: scientific knowledge, technology, and society.
References
Austin, J. R., 1997. A cognitive framework for understanding demographic influences in groups. International Journal of Organizational Analysis, 5, pp. 342-359
Baía Reis, A., Coelho, A. F. V. C. C., 2018. Virtual Reality and Journalism, Digital Journalism, 6 (8), pp. 1090-1100
Bantel, C. A., Jackson, S. E., 1989. Top management and innovations in banking: Does the composition of the top team make a difference? Strategic Management Journal, 10, pp. 107-124
Jones, S., 2017. Disrupting the Narrative: Immersive Journalism in Virtual Reality. Journal of Media Practice, 18, pp. 171-185
Laws, A. L. S., 2017. Can Immersive Journalism Enhance Empathy? Digital Journalism. DOI: 10.1080/21670811.2017.1389286
Miliken, F. J., Bartel, C. A., Kurtzberg T. R., 2003. Diversity and Creativity in Work Groups: A Dynamic Perspective on the Affective and Cognitive Processes That Link Diversity and Performance. Group Creativity: Innovation Through Collaboration, Oxford University Press, pp. 34-62