Origins
STS Helsinki arose from a sensation shared by junior and senior scholars at the University of Helsinki that we lacked sufficient forums and spaces for STS at the University. Many of us gathered monthly at the TOTEMI seminar for doctoral students working under the broad banner of "Knowledge, technology, and environment". Despite being a doctoral seminar, TOTEMI attracted both junior and senior scholars alike since it was at the time the only space to discuss STS regularly. Like many places where STS scholars gather, the seminar was an important site to encounter others employing similar concepts and reading the same texts. Some of us who were doing our doctoral studies came from disciplines where only a few others shared an interest in STS or had even heard of it. At the same time, many of us doctoral students realized the extent of the intellectual field and how little training we actually had received in STS. This stems from Finnish universities lacking a Master's programme in STS and STS being taught rather sporadically in Finland. These realizations quickly spurred reading groups and informal gatherings to support one another during our doctoral studies and dissertation processes. These encounters were always supported by more senior and experienced STS researchers working in Helsinki, who offered informal guidance and relevant STS content to the discussions.
It did not take long before many of us who gathered around STS felt that something more open to the wider academic community was also required. The desire to have a more public presence face for STS in Helsinki originated from our personal experiences of how much luck was actually required to stumble upon other STS scholars. The typical story consisted of "you should meet researcher A" narratives. However, while such chains of recommendations lead to finding others working on STS, they hardly contribute to a sustained and consistent development of STS in Helsinki. We wanted to correct this with a clear online presence, public seminars and increased collaboration, allowing anyone interested in STS to easily find like-minded scholars and STS activities.
Writing retreats
While part of the origin story of STS Helsinki arises from the typical frustration of lacking a viable research environment, another part tells the story of building that collective ourselves. One of the key sites where STS Helsinki was formed are the biological research stations of the University of Helsinki. Located in beautiful seaside or lakeside locations a couple of hours from Helsinki, the research stations have functioned as sites for long-term fieldwork in biology and forestry. They also offer the chance for other scholars to enjoy a peaceful environment and work-oriented routines to productively focus on tasks that benefit from that isolation, such as writing or analysis.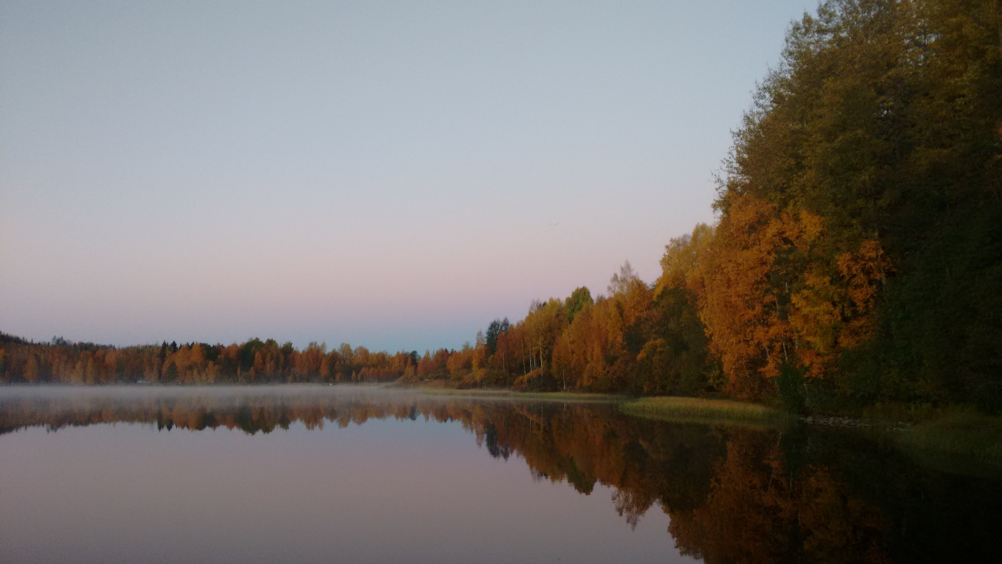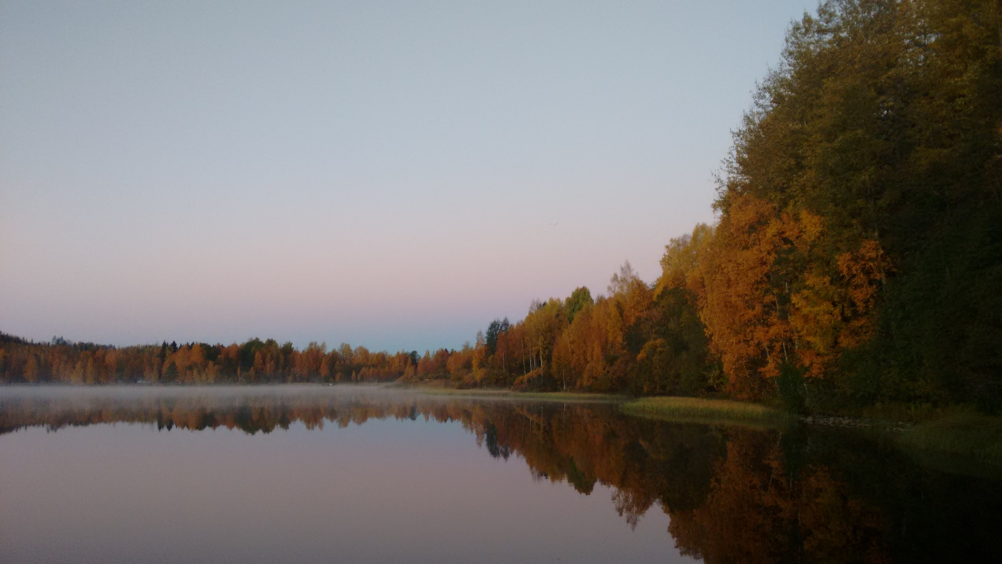 Breakfast, lunch, coffee, dinner, sauna… And some writing in between. Writing retreats at Tvärminne and Lammi have always benefitted from clearly structured days. When all your basic needs are covered for by the research station facilities and you are surrounded by beautiful scenes, it's much easier to delve into academic work. Our writing retreats have tended to combine the peace to write with social lunches, walks and sauna, fulfilling a rather idealized view of academic work – at least for a couple of days each year.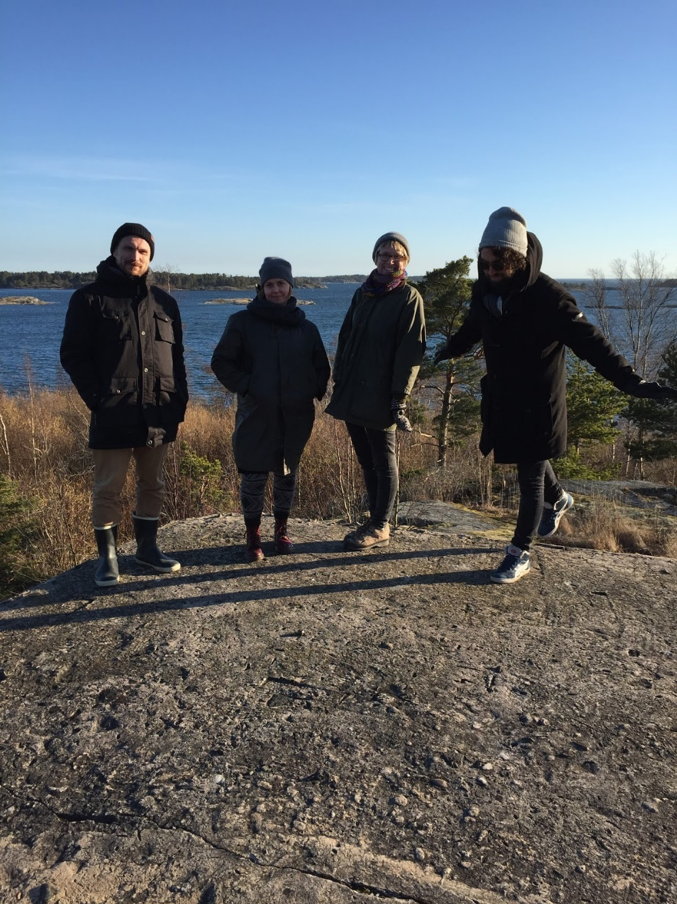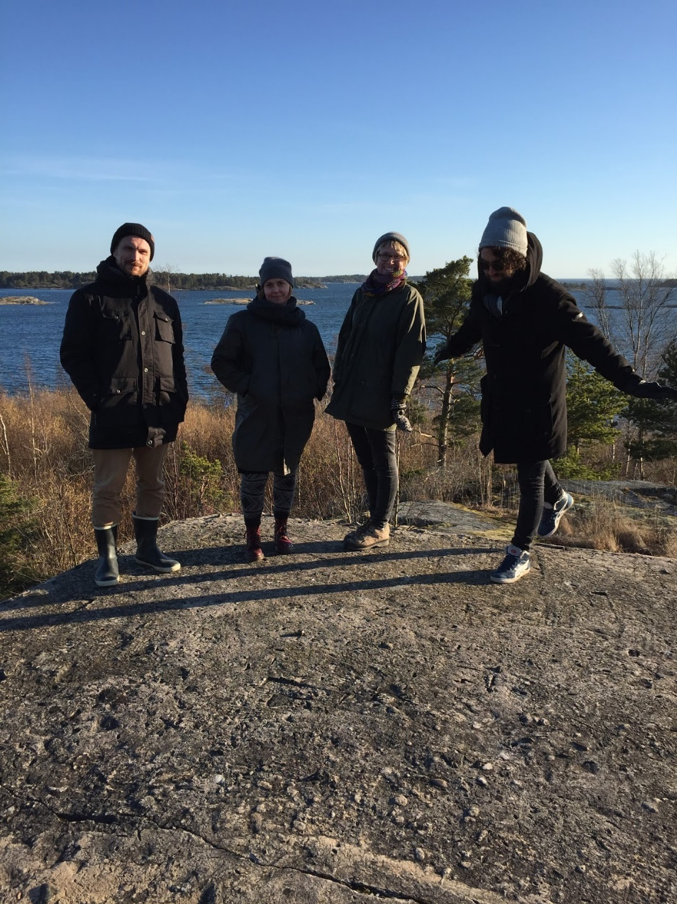 It is in these spaces in between that STS Helsinki slowly began to take its shape and form. While many of the founders of STS Helsinki are sociologists by training or academic label, it was quickly clear that our research interests cannot be fastened to a single discipline. Nor would this development had been possible at the University of Helsinki, where disciplines and teaching were being merged under the broader banner of social sciences. At the same time, like many STS efforts in Europe, we struggle with carving out a space for STS in situations where disciplinary expertise is valued, as two of our members, Jose A. Cañada and Jaakko Taipale (2020), outline in their recent text on institutionalizing STS in the Nordic Countries.
Going public
As we know from STS, things often happen and practices evolve before we know or name what is going on. Likewise with STS Helsinki, we started a blog in 2016 with the idea of showcasing our research and that of others working on STS. Together with the blog, we opened a Twitter account to publicize our work and share STS-related news and events. Around the same time, we decided to hold an annual STS panel at the national Sociology days, a popular yearly conference hosted in Finland.
A couple of years on, we can reflect on what has been achieved. Hosting a blog is hard and unfortunately often ungrateful work: finding authors, pleading for texts, editing texts… At the same time, the online space in Finland is filling up with other initiatives working to bring academic perspectives to new audiences (such as Ilmiö and Versus), in which many of our members have been writing. With these collaborative efforts reaching wider audiences, hosting our own blog does not seem as valuable large anymore. Meanwhile, the importance of Twitter for networking, sharing research, events and news has increased. Twitter has enabled quick communication of what our members are doing and a great way of interacting and continuing our relationship with other STS units and researchers around the world.
Looking forward
STS Helsinki was named a "research collective" only in the last year or so. Before that, while we had discussed at length what types of things we want to do and what forms of collaboration we want to promote, we had not really found a purpose for specifically naming "what" we are. As discussed by Heta Tarkkala et al on our current activities, our members are conducting STS research on a wide range of topics. As a collective, we do not share a thematic orientation to particular topics. Likewise, STS Helsinki researchers each have their own theoretical and epistemological inclinations within the broad field of STS. Growing from the bottom up, we are not conducting research under the auspices of a research director, but rather encouraging one another along in both distinct and collaborative efforts. As a research collective, STS Helsinki exemplifies how doing things together leads to doing more things together and creating new forms of collaboration.
As a result, many recent efforts have gone into increasing STS activities at the University of Helsinki with the objective of consolidating the group itself and welcoming scholars not directly engaged with STS to our discussions. The STS Helsinki Seminar Series has been a way to invite both Finnish and international scholars to present their work to the Helsinki community. STS teaching at the faculty has increased recently with both an STS classics reading seminar for Master and PhD students and new courses on environment & STS. The aim is to engage younger generations and spark their interest, ensuring the continuity of STS. At the doctoral level, a course consisting mostly of STS perspectives on science in society has been running for a few years, also providing visibility to STS. Finally, seminars, workshops and data labs are used as ways to share our work in the collective, to improve it and to find common ways of thinking and talking STS.
Despite all these activities, challenges for the collective's viability remain a key concern. Our will to organise a session on the institutionalization of STS in the last Nordic STS conference in Tampere, grew out of a concern for that viability. Does STS Helsinki require more traditional institutional structures to survive? Or can it depend on its rather rhizomatic modes of organization that rely upon the shared efforts made by its members in the nooks and crannies of busy academic schedules? While these questions remain (and probably will stay) unanswered, we have found in the diversification of activities – i.e. teaching, public seminars, collaborations with other STS groups or departments – a way to somewhat to consolidate the public image of STS Helsinki, and to secure the continuous involvement of its members and the addition of new ones.
References
Cañada & Taipale (2020). Reflections on the Local Institutionalization of STS. EASST Review.