The theme of this year's 2018 EASST conference in Lancaster University was 'Meetings – Making Science, Technology and Society together'. Coming from a technical university and with an engineering background, this was my first encounter with a large conference in the social sciences, so the theme 'Meetings' was exceptionally relevant.
It all started with 'Meeting Soil', a walk in the university Eco-Hub gardens, part of the 'Edible Campus' project, where students practice Permaculture and organic gardening. I felt at home here, as I have been practicing Permaculture for some years in grassroots projects in Greece (School of the Earth) and have just started a Diploma with the UK Permaculture Association. Meeting participants of the conference in the middle of a vegetable garden was something that I had never experienced at any of the engineering conferences I have previously attended. The 'Meetings' inspired by the conference title appeared even more promising following this warm and heartily welcome, while the interdisciplinarity of the encounter echoed in very familiar ways.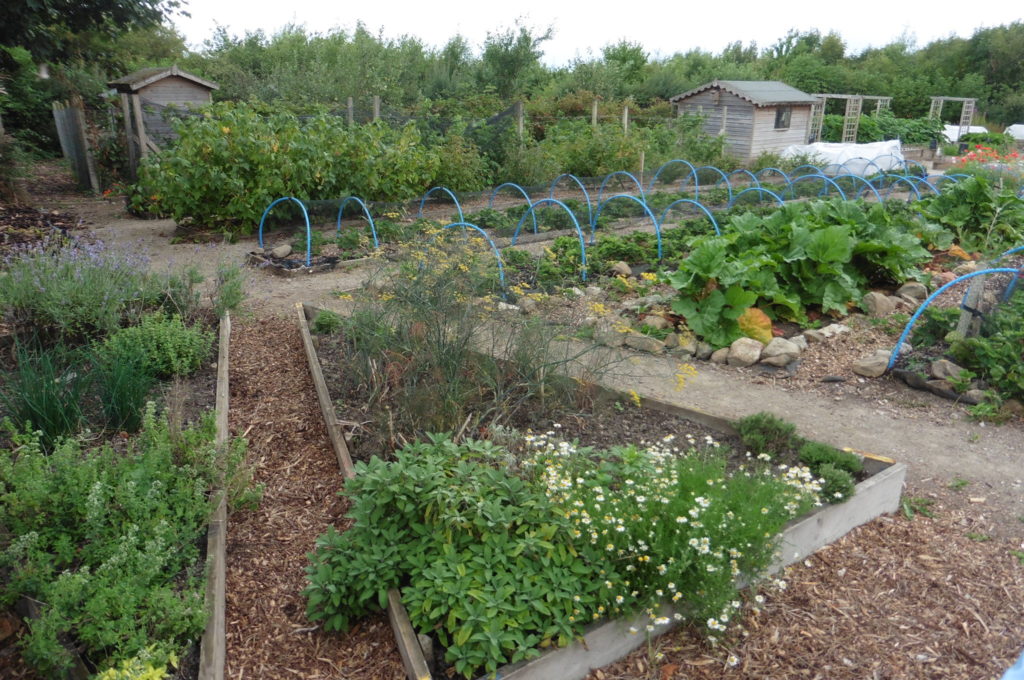 A key Permaculture design principle is to 'Use the edges and value the marginal'. According to David Holmgren, one of the fathers of Permaculture design, 'the interface between things is where the most interesting events take place. These are often the most valuable, diverse and productive elements in the system' (Holmgren, 2002). These are the spaces were elements with diverse origins meet, and these meetings create new elements and functions in systems. They create diversity and resilience, not only in a biological sense, but also in a social. In a similar way, this conference was an attempt to create more edge, more surface for interaction between sometimes radically different elements. It was an attempt to create and also to sustain diversity.
The work I brought with me to share in this conference was all about sustaining diversity. It was about sustaining the sociotechnical diversity of machines (in this case small wind turbines) and their makers. As well as sustaining the long-standing farm traditions of tinkering and tweaking, that produce intimate human-machine relationships between humans and the machines they repair.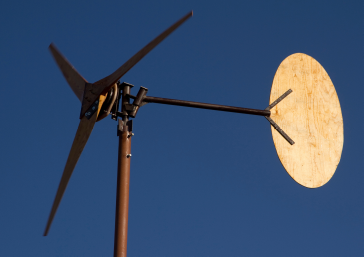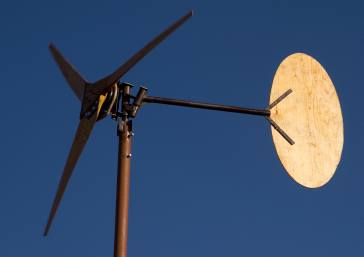 The session in which I was presenting, B07 'Situating Design', was convened by Yana Boeva (York University) and Peter Fuzesi (Lancaster University). The presentations sparked lively discussions on themes such as 'Who gets to situate design?' by Nicholas Torretta (Umea University) and his colleagues. They advocated for the need to listen, learn and love during the process of designing, and this concept of intimacy in design echoed in a very coherent manner with the precarious engineering culture (or design style) of 'Makeshift Engineering' which I discussed in the session. The engineering culture I have been studying as a researcher, but practice as a producer of locally manufactured small wind turbines (Kostakis et al., 2016), exists only in relationship to an intimate web of encounters between humans, machines and other non-human worlds. A crafts-based (Sennett, 2009) engineering design 'process' – or attitude – that allows for thinking-while-making or designing-through-use (Brandes et al., 2009). Further discussions in the sessions on how intimacy between humans and machines can be created through acts of mending and repair (Denis and Pontille, 2014) provided useful insights, along with the comments of Sampsa Hyysalo (Aalto University) on the Biographies of Artifacts and Practices, and his work on local innovations on mobility in Siberia with Svetlana Usenyuk (Aalto University) (Usenyuk et al., 2016) which had provided great inspiration for me in the past.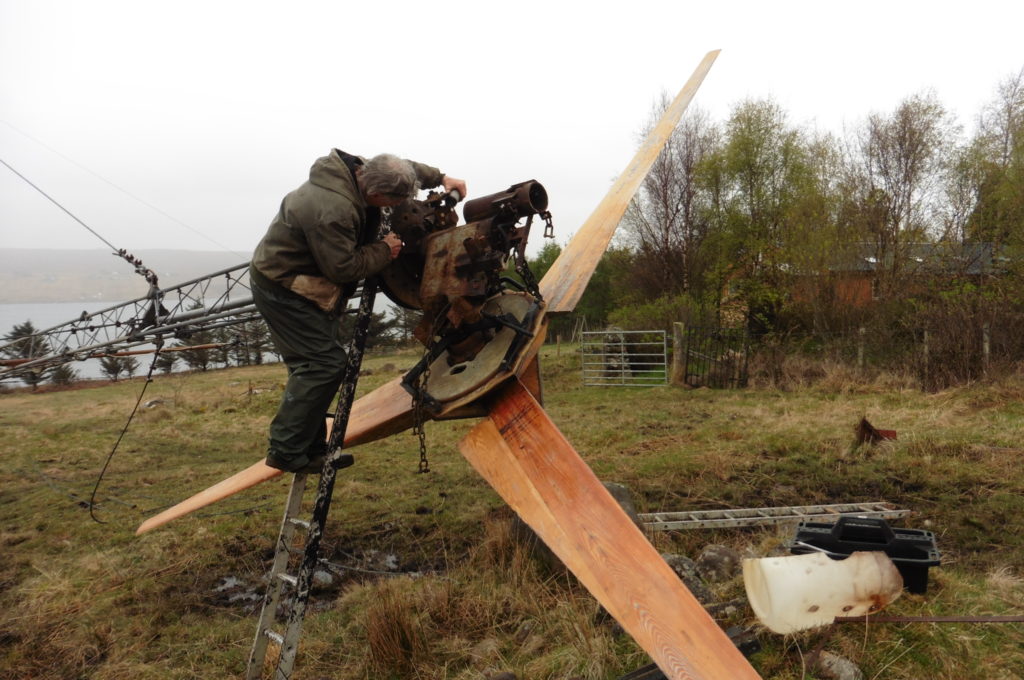 Further insights were brought to light from several other sessions and presentations, such as the idea of 'stabilized instability' in hacker tournaments by Marcin Zarod (Kozminski University) which echoed with the on-the-fly technical solutions put together from users of locally manufactured small wind turbines in the face of a failure. Ideas on how research and development in technology can be democratized were brought to light through the experiences of Willow Leonard-Clarke (Cardiff University) in the Lammas Ecovillage in Wales. Just like with locally manufactured small wind turbines, other locally sourced and natural materials (e.g. clay for building), empowered users by supporting techniques that allowed for experimentation and further learning. This was in contrast with industrial materials such as concrete that require a laboratory if experimentation is to happen. Concepts of 'Radical Technology' (Harper et al., 1977) were once again revisited, opening up possible futures of sustainability and social equity. Meetings such as these, bring one closer with others who share similar passions. In our 'response-ability to mend,' as Jonnet Middleton (Lancaster University) proposed, we come together as kin, and 'shape possible alternative worlds of our own (re)configuring' within the dominant order. With such kin we met in Plenary No2 'Meeting Energy' with activist Kelly Gillian who participates in direct non-violent action campaigns against the fracking industry near Lancaster, and in Plenary No3 'Meeting Machines' with Sampsa Hyysalo (Aalto University) and Robin Williams (Edinburgh University) and their work on the Biographies of Artifacts and Practices approach, as a practical tool for STS scholars (Hyysalo et al. 2018).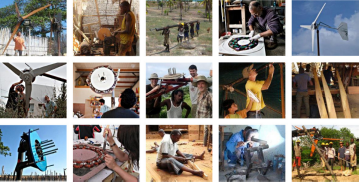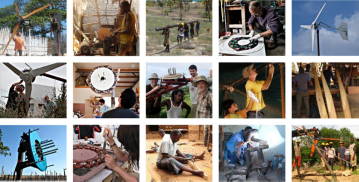 Looking back at the EASST 2018 conference, I am left with a sense of a warm welcome, the excitement of the discovery of many generative edges, and a feeling of kindred. Thank you all for making this happen!