4S/EASST Conference
"Science & Technology by Other Means:
Exploring Collectives, Spaces and Futures"
Aug. 31 – Sept. 3, 2016
Barcelona
Important Dates
2015, September 28: Deadline for track proposals
2016, February 1: Deadline for abstract submissions
2016, June 15: Early registrations deadline
2016, July 30: Closing of online registration
Local committee (in alphabetical order): Nerea Calvillo, Miquel Domènech, Daniel López, Vincenzo Pavone, Carmen Romero-Bachiller, Israel Rodríguez Giralt, Tomás Sánchez Criado, Francisco Tirado.
Some decades ago several STS scholars defended that science and technology could be considered as 'politics by other means'. Many years have gone through, and STS researchers are increasingly turning their attention towards proposals and experiences where science and technology are increasingly performed 'by other means': in a variety of exploratory activities that include the articulation of collectives that do not fit with the traditional actors in science and technology, or in ways that problematize the established value systems involved in the production of knowledge and technologies –e.g. fostering the creation of open science, DIY design and commons-based p2p projects, citizen science and maker communities, feminist and environmentalist technoscience projects, and many other platforms seeking to create alternatives to public/private technoscientific arrangements.
Emerging science and technology practices show how public and private actors are being re-assembled along routes that do not follow once established divides: science and technology are increasingly produced by private not-for-profit actors, such as CSOs, patient organizations and new citizens' collectives, whilst traditional public institutions once entrusted with the mission of 'producing' science and technology for the common good, like universities and research centers, are being transformed into for-profit organizations subjected to productivity bonus, austerity measures and new public management accounting principles. These emerging and consolidating phenomena destabilise and re-signify existing public and private spaces, whilst generating new ones. In turn, new technoscientific communities and unexpected political mobilizations are ongoingly opening up, incessantly engendering other contested options, as well as forging routes to explore more democratic and hospitable futures in the times of care, housing, food, financial and environmental crisis.
The joint 2016 4S/EASST conference in Barcelona will be an opportunity to share reflections, ideas, findings and projects on a variety of aspects characterizing these alternative ways to do science and technology: (a) such as the fact that, for instance, all of these transformations usually take place in blurred everyday spaces and not in those enclosed established spaces for science and technology development, such as laboratories or industrial R&D departments; (b) or, in a similar way, the fact that research and innovation processes are increasingly organised in networked, horizontal assemblages where the traditional hierarchies in science are put into question and where science and technology are being co-produced by different actors in different, sometimes antagonistic, ways; (c) and, finally, the fact that traditional boundaries between the public and the private are no longer confined to state and for-profit actors, care practices taking a preeminent presence in most of these everyday situations.
More info about the conference soon at: sts2016bcn.org
STS International Summer School at Plovdiv (STS_ISSP)
"Science and Technology as Way of Life and Identification:
Observing the Practices at Confined Research Stations and Large Technical Systems in High Mountains"
Jun. 22 – Jul. 1, 2015
Rozhen National Astronomical Observatory, Bulgaria
Plovdiv University "Paisii Hilendarski", Rozhen National Astronomical Observatory, Bulgaria
Laboratory for Social and Anthropological Research (LSAR), Tomsk State University, Russia
With the support of European Association for the Study of Science and Technology (EASST)
This is the first international edition of the STS Summer School, regularly held since year 2000 for Plovdiv University's B.A. sociology students specializing on 'Science, Technology and Innovation'.
STS International Summer School at Plovdiv (STS_ISSP) aims to introduce students to the modern science and technology as form of life and identification. It helps students to develop basic skills in applying STS knowledge to the study of research and engineering practices in particular scientific organizations.
The students will spend a week in the research community of the astronomers and supporting engineering staff at NAO Rozhen – the biggest astronomical site in South-Eastern Europe. They will be attached in small groups of two or three to particular researchers and will observe their daily work, taking interviews, analyzing documents and technical artifacts, and collecting photo and video data. Special attention will be paid to practical application and use of semiotics in the analysis of collected data.
During the stay part of the students will study also a high mountain dam in the region, taking interviews and observing of everyday life of technical staff at this large technical system.
In 2015 sixteen Bulgarian B.A. sociology students will take part in STS_ISSP, together with twelve anthropology students from Laboratory for Social and Anthropological Research Tomsk State University, Russia whose travel expenses were supported by the project "Man in a Changing World. Problems of Identity and Social Adaptation in History and at Present" (the RF Government grant No. 14.B25.31.0009).
Location
STS_ISSP will be held at the Rozhen National Astronomical Observatory, Bulgaria, from 22 of June to 1 July 2015
Subject Area
Anthropology of science and Sociology of large technical systems
Identities of scientists and engineers
Theoretical Framework
Actor-network theory (ANT), Laboratory Studies, Theories of Identity, Sociology of attachment, endurance and passion
Program
Structurally STS_ISSP consists of six parts:
– Introductory theoretical and methodological seminar on Anthropology of Science and Sociology of Large Technical Systems
– Seminar on methodology of data collection
– Fieldwork at the Rozhen National Astronomical Observatory and high mountain dam
– Assessment of the collected data and instructions how to prepare the research reports
– Data analysis and writing research reports (two months after field
work)
– Presentation of research reports at competitively organized stu
dent sessions (held in Plovdiv and Tomsk)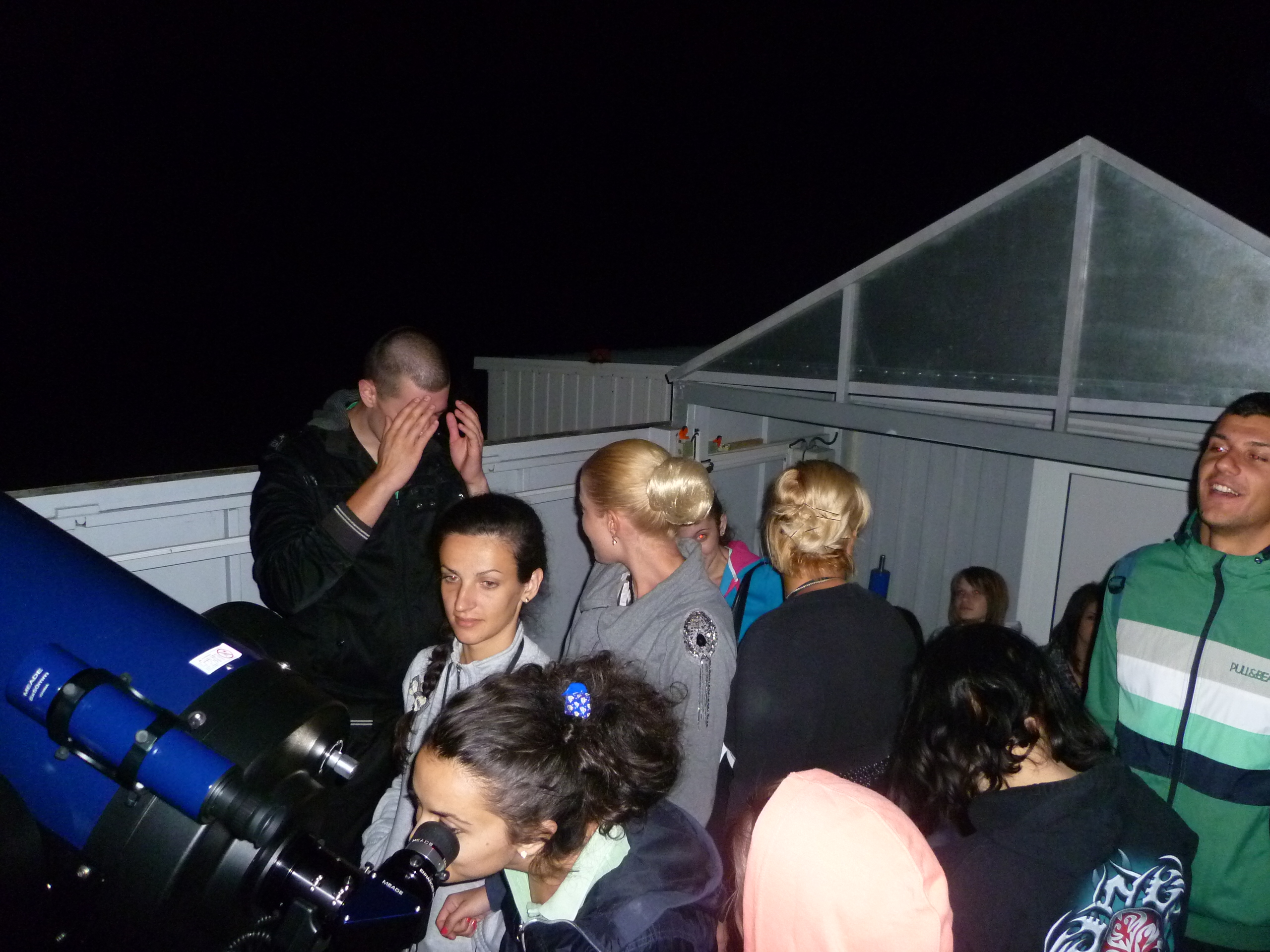 Additional outputs will be preparing documentary film about practice of astronomers and engineers and fieldwork itself of anthropologists and sociologists.
STS_ISSP Next Editions
EASST grant helped organizers to develop the now traditional STS Summer School for Plovdiv University sociology students into an international event.
After the World War II Bulgaria was one of most rapidly industrialized among the former communist countries and it managed to preserve most of its scientific and industrial base during the post-socialist period.
It is our aim to make STS_ISSP regular, bringing each year STS students and researchers to study remarkable scientific and technology sites in Bulgaria – unique high mountain dams, and possibly other countries in South-Eastern Europe.
Fees
Accommodation, meals and travel expenses (for attending cultural events) will be covered by the STS-ISSP. Participants cover the travel costs to Plovdiv, Bulgaria by themselves. The participation fee is 240 euro paid upon arrival and registration in Plovdiv.
Best Projects Award – The best research reports will be published in volume.
How to apply
Applicants should send a CV and a 500 words motivation letter till the end of April each year to sts_issp@uni-plovdiv.net.
The successful applicants will be informed until May 10. Those approved who need visa will receive letters of invitation.
Plovdiv University "Paisii Hilendarski",
Adress: Plovdiv 4000, "Tzar Assen" str. 24
тел: (359) (32) 261 491; факс: (359) (32) 261 433
e-mail:
gergana_gu@uni-plovdiv.net
Head of the Organization Committee
Dr. Ivan Tchalakov, Associate Professor
Department of Applied and Institutional Sociology, Plovdiv University