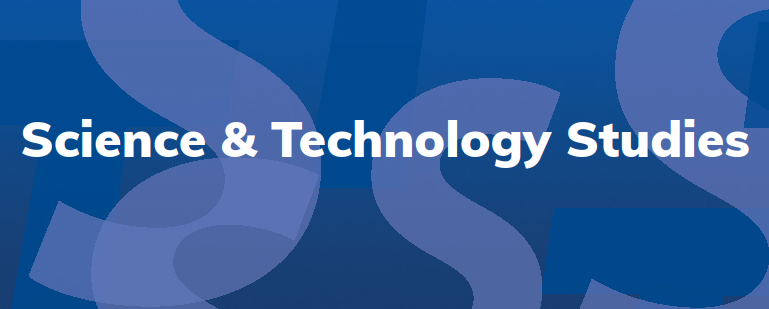 Read more about Science & Technology Studies
In response to the steady growth of our field EASST contributes with S&TS as its house journal, open access, without article processing charges, a benefit to its members and the wider STS community. The journal is a development of Science Studies, which has a 25 volume history of internationally peer-reviewed publications.
From 2016 the journal has increased its number of issues to four. These typically appear in February, May, September and December. Since 2017 Science & Technology Studies is a fully open access journal. EASST continues to provide financial support to the journal. EASST is proud to support a flagship open access journal for the whole STS community which is independent of commercial publishing houses. Find the history of the journal on the S&TS website, follow the journal on twitter.
EASST members will be emailed whenever a new issue is available with its contents and access details. If you do not receive this email please contact office(at)easst.net.
We invite prospective authors to submit their work to S&TS. Notes for authors can be found here.
Latest articles
This paper examines Global health misdirection unfolding at the semiotic level of Covid-19 related texts and images produced by the World Health Organisation. I argue that such public health materials, claiming neutrality and universal applicability, become multimodal etiquette guides that presume normal bodies and middle-class social environments. I give specific attention to how Covid-19-related materialities, […]

NA

Misdirection can be understood as a social process of pursuing certain kinds of evidence while drawing attention away from others. This paper explores misdirection in the context of malaria elimination in the Dominican Republic. Malaria has recently exploded in impoverished spaces of the capital, Santo Domingo. Using ethnographic material collected from 2018-19, three perspectives trace […]

In this contribution, we examine three stories of beneficent deception in medicine: the placebo machine invites children with treatment-resistant disorders to enter a high-tech machine and let their brains heal themselves; dementia villages extend validation therapy to the lived environment of geriatric care, supporting the illusion of living in the past through architecture; provocative testing […]

In this paper, we propose to explore how the regulation of herbalism, in France and in the UK, rests on series of 'misdirections,' with the coexistence of law and herbalism depending on multiple magical illusions. Attempts to regulate herbalists, and the responses they invite, involve multiple sleights of hands both by the law and by […]

The art of magic relies on deception and illusions to create human experiences that appear impossible.  Misdirection lies at the heart of this deceptive art, and yet there is little consensus as to what this concept aims to describe.  The concept of misdirection is not limited to magic, and its principles are applied to wide […]

NA
Special Issues